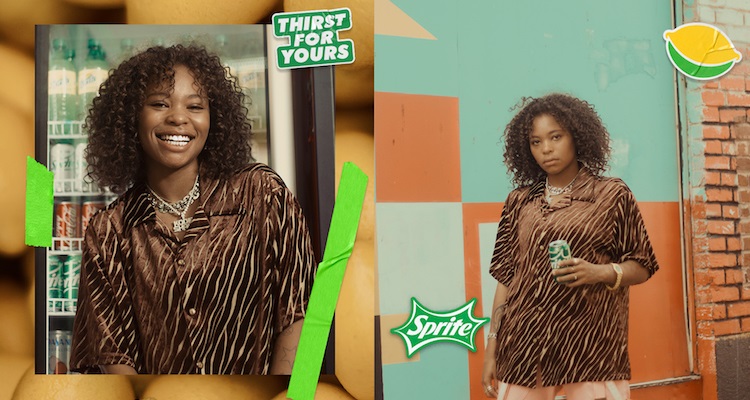 Sprite is launching a new advertising campaign to highlight rising stars in the hip-hop community — and further tap into an extremely lucrative demographic.
The new 'Thirst For Yours' campaign is a multi-year platform designed to highlight musicians, designers, artists, photographers, and more.  Almost all of the featured artists are expected to have at least some connection to hip-hop.
Sprite owner Coca-Cola says the goal of this campaign is to highlight future tastemakers in the community.  The goal is to capture the streets authenticity brands crave, with Sprite also hoping to springboard some future superstars.
The first series of TV spots, social media content, and outdoor advertising is aimed at 13 to 24 year-olds who are dialed into music and other facets of hip hop culture.
"Our connection to hip-hop music is at the heart of 'Thirst for Yours,' but we're leaning into our audience's related passion points."
Sprite recently shot two commercials for the new 'Thirst For Yours' campaign in Atlanta.
Both TV spots are 30-second ads that follow the life of a young rapper and fashion designer.  Atlanta-based rapper Kodie Shane and fashion designer Seth Giscombe take the lead in these two TV spots.
Rachel Morrison served as director of photography for each commercial. She's best known for her work on Black Panther, Fruitvale Station, and Mudbound.  Both commercials will debut during the BET Awards on June 23rd and will run across Sprite's social and digital channels.
Back in March, Sprite launched the 'Sprite Way' Spotify playlist and podcast to highlight unsigned hip-hop and R&B talent.
It's all part of a broader demographic approach, with the 'Thirst For Yours' campaign an extension of that community outreach.  Stefan Miller, senior brand manager at Sprite, says the idea is to recapture the magic of the brand's 'Obey Your Thirst' campaign, which promoted self-expression and individuality.
Sprite is partnering with BET for the BET Experience at L.A. Live on June 21st and 22nd.  The pop-up store celebrating the rise of sneaker culture will feature Sprite photo booths, sampling stations, and performances from Sprite partners.
Rapsody, Kamiya, and Villain Park will be on hand for entertainment.