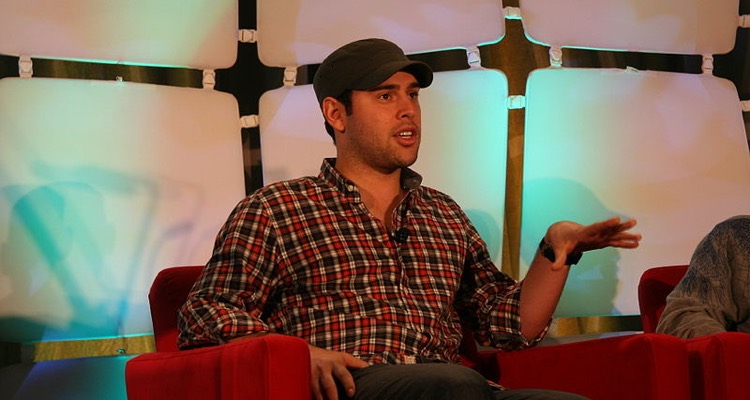 Industry power-player Scooter Braun has just nabbed Big Machine for $300 million.  But Taylor Swift — who found out about the deal online — absolutely hates both the buyer and the seller.
She didn't have a vote in the deal. But Taylor Swift is making her opinion on Big Machine's $300 million acquisition widely known — and has ripped apart both Scott Borchetta and Scooter Braun in the process.
The deal, sealed this weekend, sees Scott Borchetta's Big Machine Label Group going to Scooter Braun's Ithaca Holdings for a cool $300 million.  The buyout was backed by Carlyle Group.
Specifically, Carlyle is financing the mega-deal via its Carlyle Partners VI Fund, with Braun also tossing an undisclosed investment into the pot.  Carylye will assume a minority position in Ithaca and retain a seat on its board.
According to the Wall Street Journal, Carlyle will also inject an additional investment in Ithaca Holdings, raising the company's overall valuation past $800 million.
Importantly, Braun will be driving the next phase of Big Machine, which finds the lauded indie juggernaut blended into a music company that also includes School Boy Records, Atlas Music Publishing and artist/label services group SB Project.
Taking a step back, this is quite the collection of assets, with Braun bringing powerhouse artists like Justin Bieber, Ariana Grande, and J. Balvin into the mix (to rattle off the two biggest names under Scooter's wing).
But it looks like Scott Borchetta is also planning to work alongside Braun to develop the combined entity, at least judging from statements issued over the weekend.
Borchetta stated:
"Scooter and I have been aligned with 'big vision brings big results' from the very first time we met in 2010. Since then I have watched him build an incredible and diverse company that is a perfect complement to the Big Machine Label Group. Our artist-first spirit and combined roster of talent, executives and assets is now a global force to be reckoned with. This is a very special day and the beginning of what is sure to be a fantastic partnership and historic run."
Braun, equally enthused, declared:
"The idea of Scott and I working together is nothing new, we've been talking about it since the beginning of our friendship.  I reached out to him when I saw an opportunity and, after many conversations, realized our visions were aligned. He's built a brilliant company full of iconic songs and artists. Who wouldn't want to be a part of that? By joining together, we will create more opportunities for artists than ever before, by giving them the support and tools to go after whatever dreams they wish to pursue."
Not as thrilled with the development is Big Machine's former superstar, Taylor Swift.
Swift bailed on Big Machine for Universal Music Group, which means her day-to-day involvement with Borchetta is drastically reduced these days.  But Borchetta and Big Machine still controlled Swift's old masters, which helped to drive the deal into the $300 million stratosphere.
Other active Big Machine artists include Florida Georgia Line, Thomas Rhett, Reba McEntire, Rascal Flatts, Brantley Gilbert, Lady Antebellum, and Cheap Trick, which is certainly a powerful lineup.  But without the Swift catalog, this deal would have been valued at a fraction of its $300 million price tag.
Just moments after the deal closed, Swift outright slammed Scott Borchetta with every insult in the book.  "This is my worst case scenario.  This is what happens when you sign a deal at fifteen to someone for whom the term 'loyalty' is clearly just a contractual concept," Swift slammed on Tumblr, referencing Borchetta.
"And when that man says 'Music has value', he means its value is beholden to men who had no part in creating it."
Swift signed the post "Sad and grossed out."
In terms of Big Machine's ongoing distribution deals with Universal Music Group, Braun indicated that everything will remain intact.  "In this new chapter, we could not be more excited to continue our respective relationships with [UMG chairman/CEO] Sir Lucian Grainge who has been nothing but supportive and a mentor in our careers," Braun relayed.