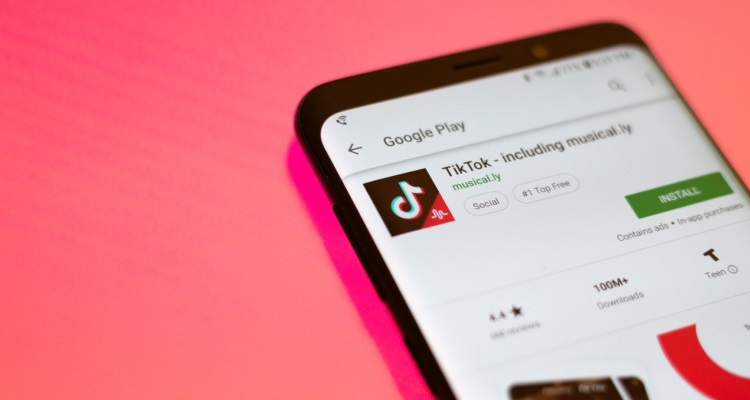 To avoid paying major labels "hundreds of millions" of dollars in guaranteed payouts, ByteDance and TikTok have opted for another route to secure music licenses.
With licenses now expired in the app, the Chinese conglomerate referred collecting societies PRS for Music, STIM, and GEMA, along with ICE – STIM and GEMA's joint venture licensing hub – to the UK Copyright Tribunal.
Praising the outlandish and hostile move – instead of, you know, actually negotiating – a TikTok spokesperson said,
"TikTok is an exciting way for songs and emerging artists to gain exposure and break through with a wide and varied audience.  As a platform for unique and original creative content, we place high value and respect upon intellectual property rights, and we work closely with music rights holders to protect a library of sound on the platform which is available for users to infuse in their own short videos."
In short, said the unnamed spokesperson, the Copyright Tribunal will help ByteDance "reach a reasonable outcome" – i.e., a completely lopsided one.  The Copyright Tribunal resolves commercial licensing disputes in the UK.
"We look forward to continuing the conversation with ICE and reaching an agreement that furthers the opportunity for artists and songwriters on the platform."
But, what's really going on?
Outlining the real problem – ByteDance and TikTok's attempt to bypass negotiations to secure more favorable licensing agreements – an ICE spokesperson explained,
"The TikTok platform is unlicensed and ICE is disappointed an agreement for use of the millions of musical works belonging to the songwriters, composers, and publishers we represent has not been reached before this point."
Breaking down the dispute, Complete Music Update says ByteDance has to lock down deals with labels and distributors on the music recording side.  On the songs side, the Chinese conglomerate must deal with publishers and collecting societies.
Continuing on its criticism of ByteDance and TikTok's filing, the ICE spokesperson added,
"Organizations that use and benefit from music must take out a license in order to do so.  We look forward to representing our rightsholders' interests and securing appropriate value for the vast scale of usage of their repertoire on the platform.  Our aim is that by following this legal process, TikTok will agree a license that fairly reflects the value of our rightsholders music."
The real problem, however, lies in ByteDance's overestimation of TikTok's wild popularity.
While the social video platform has had success breaking out Lil Nas X, how long until users ultimately get bored and switch to another popular app, one that might actually have actual music licenses locked down?
Should this happen, expect ByteDance and TikTok to end their short-lived fame entangled in a large web of music licensing disputes.
---
Featured image by TikTok.