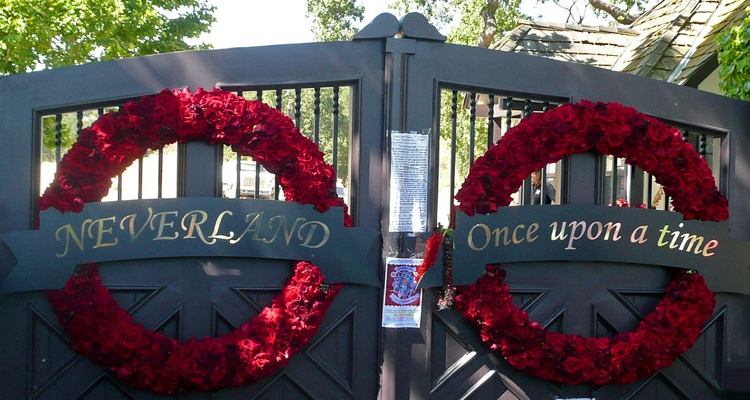 Over the weekend, at the 2019 Creative Arts Emmys, the controversial HBO documentary Leaving Neverland won Best Documentary or Nonfiction Special.  Not everyone was happy about it.
The 4-hour film, which was directed by Dan Reed, featured interviews of James Safechuck and Wade Robson. The two men claimed in the film that legendary pop star Michael Jackson sexually abused them when they were children.
At the awards ceremony, Reed insisted that before making the film he knew little about Michael Jackson and did not have an opinion as to whether he was guilty of the crimes many have alleged.  He says that it was only after talking with the two men that he believed their story, and he thanked them for their courage while accepting the award.
"This is one of the first times we've been able to shine light on child sexual abuse," Reed stated.  "The pattern of how it unfolds is not an easy story to tell; it often remains undisclosed for so many decades, so I thank them from the bottom of my heart."
Reed also commented on Netlix's new Dave Chappelle special called Sticks & Stones.
He not only called Chappelle's jokes about Leaving Neverland "revolting," but also called the special "a calculated attack" on the two men who appeared in the film.
He further accused Chappelle of "mocking the victims of sexual assault."
"Leaving Neverland" was nominated for 4 other awards, including:
Outstanding Directing for a Documentary/Nonfiction Program
Outstanding Picture Editing for a Nonfiction Program
Outstanding Sound Editing for a Nonfiction Program
Outstanding Sound Mixing for a Nonfiction Program
Unsurprisingly, Michael Jackson's estate was not happy about the award.
When Leaving Neverland first debuted at the Sundance Film Festival this past January, they called the film "a tabloid character assassination" and called the two accusers "opportunists".  The estate was just as upset that the film won an Emmy.  A spokesperson for the estate said that it was a "farce" that something they believe was "complete fiction" was able to win an award in a nonfiction category.
The spokesperson went on to say that there is not a "shred of proof" that supports the two men's allegations.