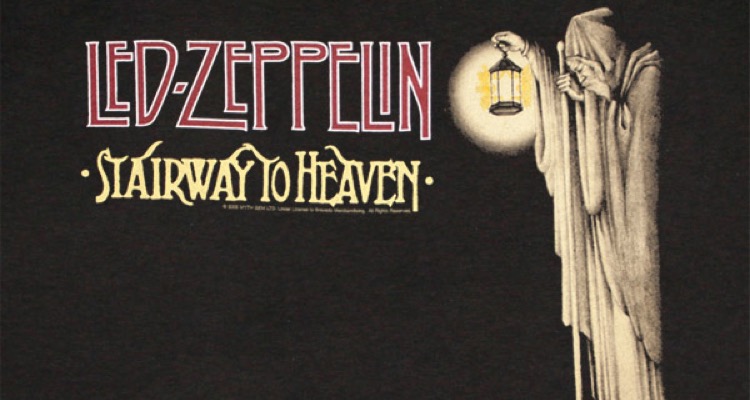 For years, rock legends Led Zeppelin have had to battle in court to fight charges of widespread plagiarism during their illustrious recording career in the 1970s.
The latest battle has been over their classic song "Stairway to Heaven," and amazingly, court proceedings are now in their fifth year.  On September 23rd, the battle continues — once again — in federal court.
That's when the full 'en banc' panel of the U.S. Court of Appeals for the Ninth Circuit is scheduled to hear oral arguments in the copyright infringement lawsuit that the descendants of Randy Wolfe initially filed against Led Zeppelin.  The descendants insist that the opening cords of "Stairway to Heaven" were stolen from a song that the late guitarist wrote called "Taurus," which was performed by the band Spirit.
After an initial complaint in 2014, the case went to trial in California, and a jury ultimately found in favor of Led Zeppelin. But the plaintiffs in the case appealed the verdict and a 3-member panel of the Ninth Circuit unanimously overturned the verdict because the judge gave jurors erroneous information about U.S. copyright law.
The lawsuit raises a number of questions relating to what exactly is protected by U.S. copyright law. Many believe that the outcome of the case could affect other pending copyright infringement cases, such as the one pitting Marvin Gaye's "Let's Get It On" against Ed Sheeran and his "Thinking Out Loud".  It could also spur other cases if the lawsuit proves successful.
Unlike in previous copyright infringement cases involving Led Zeppelin, the music industry is firmly behind the band.
In August, more than 120 music artists filed an amicus brief in support of the band. The artists have said that if the lawsuit against Led Zeppelin succeeds, it could seriously hamper creativity in music.  Even more impressively, the U.S. government also filed an amicus brief on behalf of Led Zeppelin, citing the need to "foster innovation and creative expression."