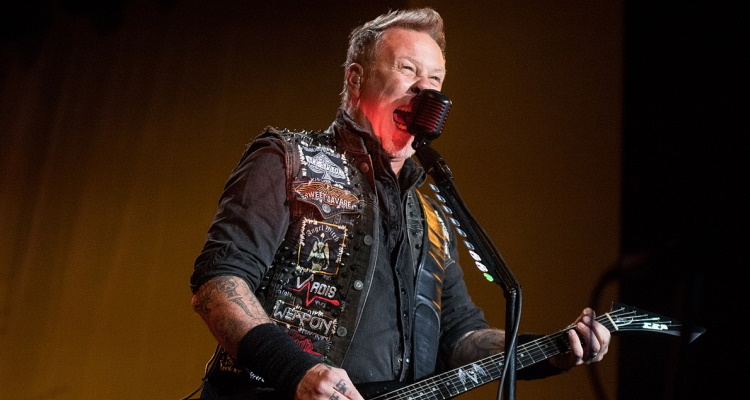 Metallica has cancelled the band's upcoming Australia and New Zealand tour.  James Hetfield has entered a rehab facility for addiction treatment.
The band released a joint statement on their Instagram account confirming the news. Lars Ulrich, Kirk Hammett, and Robert Trujillo said they were devastated by the decision.  Speaking to their fans, the statement said Metallica looks forward to touring soon.
"As most of you probably know, our brother James has been struggling with addiction on and off for many years. He has now, unfortunately, had to re-enter a treatment program to work on his recovery again.

"We fully intend to make our way to your part of the world as soon as health and schedule permit. We'll let you know as soon as we can. Once again, we are devastated that we have inconvenienced so many of you, especially our most loyal fans who travel great distances to experience our shows. We appreciate your understanding and support for James and, as always, thank you for being a part of our Metallica family."
Metallica was supposed to kick off their first Australian show on October 17. It was slated to conclude on November 2nd in Auckland, NZ.
The band's Australian tour company – Live Nation – said tickets for the WorldWired leg would be refunded. Any tickets purchased through Enhanced Experiences and Black Tickets will be fully refunded, too.
For now, it appears as though a March benefit concert in San Francisco is still on. Metallica is also slated for a South American tour in April 2020.
Hetfield's struggle with addiction and alcoholism has been well documented.  James Hetfield entered a rehab facility back in the early 2000s, with obviously mixed results.  As recently as 2017, he told Joe Rogan he had been sober for 15 years.  During that interview, Hetfield said fear was a big motivator of his recovery.  He said driving away family and friends with his behaviors was an eye-opener for him.