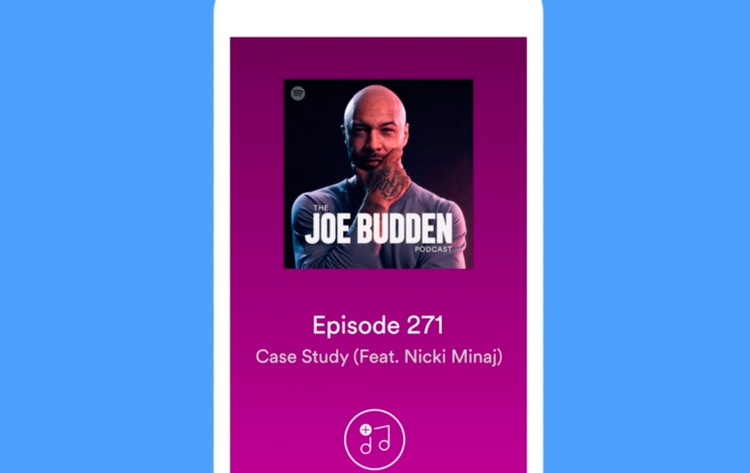 Earlier today (September 30th), Spotify announced a new feature that will let people combine music and podcasts within their playlists, much like the company's "Your Daily Drive."
While "Your Daily Drive" uses the company's personalization engine to match users with music and news from its top sources, the new feature will allow people to do this on their own, without having to rely on the company's engine.
To build these mixed playlists, users simply have to click the 3-dot menu in any podcast window and select "Add to Playlist." From there, you have two options: you can either add the podcast to an existing playlist or start a new playlist. Afterward, you can add music to this playlist or other podcasts.
Spotify users can share podcast playlists and mixed playlists just as they do with music playlists. They can share them publicly or just among friends. This means that podcast playlists could become a useful tool for podcast creators to market their shows. It can also be a means of letting people better share their favorite podcasts.
Spotify says that they have implemented this feature because many of its users had requested it ever since they added podcasts to their streaming service.
However, some believe that the very nature of podcasts will make this feature cumbersome. This is because podcasts often update, so users will constantly have to add new episodes to their playlists.
Apple is dubious as well of creating playlists of both music and podcasts. Eddy Cue, who is the company's senior vice president of Internet Software and Services, insists that their users do not want to combine music and podcasts in playlists. He says that, in their experience, people do not go from listening to a podcast to listening to music to listening to another podcast.
"You do not listen to a podcast, then a piece of music, and then a podcast," Cue told French publication Numerama. "Experience has shown us that running in separate applications works great on iOS."
Spotify, with hundreds of millions now sunk into its podcast expansion, obviously begs to differ.