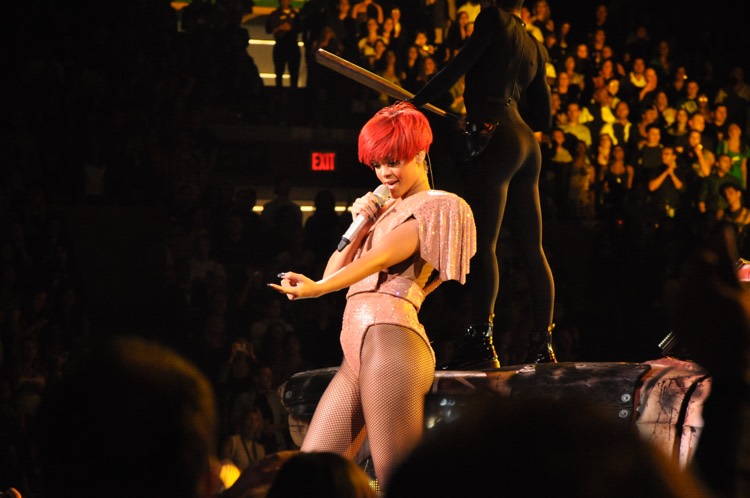 While Jay-Z has made peace with the NFL and structured a controversial partnership with Roc Nation, not everyone in the pop music world is on board with him.
This includes Rihanna, who has just confirmed that she refused to appear at the halftime show of Super Bowl LIII because of how the league treated former quarterback Colin Kaepernick.  Maroon 5, alongside Big Boi and Travis Scott, eventually played the gig.
In an interview with Vogue, Rihanna said that she "absolutely" turned down the invitation because of Kaepernick. "I just couldn't be a sellout," is how she put it.  She added that if anyone would gain from her appearing at the Super Bowl, it would not be "her people," and that there are policies of the NFL that she simply does not "agree with at all."
Accordingly, she was not going to help the NFL or its owners and stakeholders "in any way."
In August, Jay-Z stirred up a proverbial hornet's nest when his Roc Nation formed a partnership with NFL, particularly because Jay-Z, like Rihanna, had been critical of how the league handled Kaepernick's situation.
As part of their multi-level partnership, Roc Nation will help the NFL select music acts for the Super Bowl, which may lead to some uncomfortable conversations with stars such as Rihanna, who are not as forgiving or as accommodating as Jay-Z.
Though, just a few weeks ago, it was reported that both Shakira and Jennifer Lopez had agreed to appear at the halftime show of Super Bowl LIV and that Jay-Z himself personally facilitated the deal. Both women are decidedly different than Rihanna in that they are not very political.
Because of that, Shakira and Jennifer Lopez may be exactly the type of performers the NFL would like to connect with their brand, given that the league reaches a wide audience of people with widely differing demographics and social views.