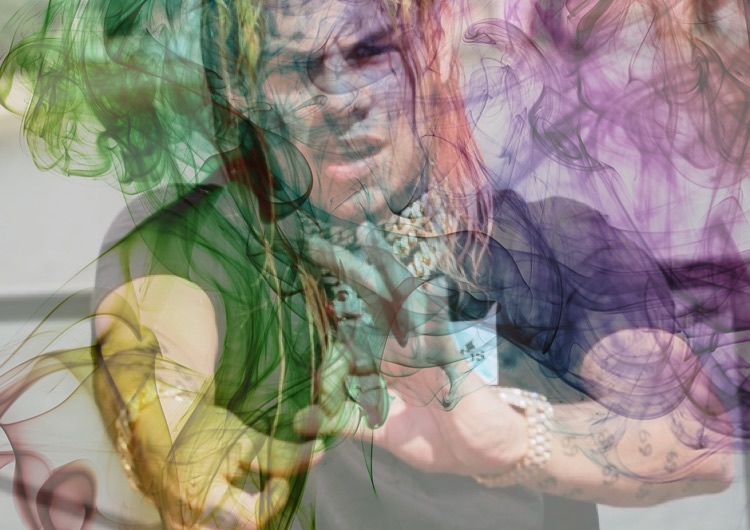 There's an old adage: "crime doesn't pay." Just don't tell that to rapper Tekashi 6ix9ine, or he might just laugh in your face.
While awaiting sentencing on firearms and racketeering charges, Tekashi 6ix9ine signed a new recording contract that will reportedly pay him north of $10 million.  Keep in mind, that's an estimated figure and contingent upon certain benchmarks — including delivering music, fulfilling various contractual commitments, and staying alive.
In November of 2018, federal authorities arrested Tekashi 6ix9ine, whose real name is Daniel Hernandez.  After pleading guilty to a variety of charges, he faced a mandatory minimum sentence of 47 years in prison. But thanks to some extreme snitching involving members of the Nine Trey Bloods, the rapper is now likely to shave about 46 years off of that sentence — if he receives any prison time at all.
Tekashi 6ix9ine's sentencing is scheduled for December 18th.
As part of the cooperation agreement the rapper made with the government after his arrest, 6ix9ine agreed to testify against two of his former associates: Alhermiah "Nuke" Mack and Anthony "Harv" Ellison. Both men were eventually found guilty of a variety of serious criminal charges.
Tekashi 6ix9ine's new record deal is with his former record label: 10K Projects.
It will reportedly cover two albums, one of which will be recorded in English while the other in Spanish. At the moment, it's unknown how much of the new albums will include newly recorded work as opposed to previously recorded material. It's also unclear whether 6ix9ine will be able to record new material while in custody.
10K Projects is owned by Elliot Grainge, who is the son of Universal Music Group CEO Lucian Grainge. They first signed 6ix9ine in 2017 after Trippie Redd featured Hernandez on his hit song "Poles1469." Last year, 10K released two projects from 6ix9ine: a studio album entitled Dummy Boy and a mixtape called Day69, which included the hit song "Gummo."
Tekashi 6ix9ine is particularly popular among Latin audiences. The video for his Spanish-language song "Mala" has garnered over 900 million views on YouTube.
In addition to the record contract, Tekashi 6ix9ine recently agreed to participate in a docuseries that will be produced by 50 Cent, which will feature 6ix9ine and other rappers. That may have also included an upfront payment for the rights to his story, though 50 Cent, who is executive producing the series, would probably be unwilling to admit that part.