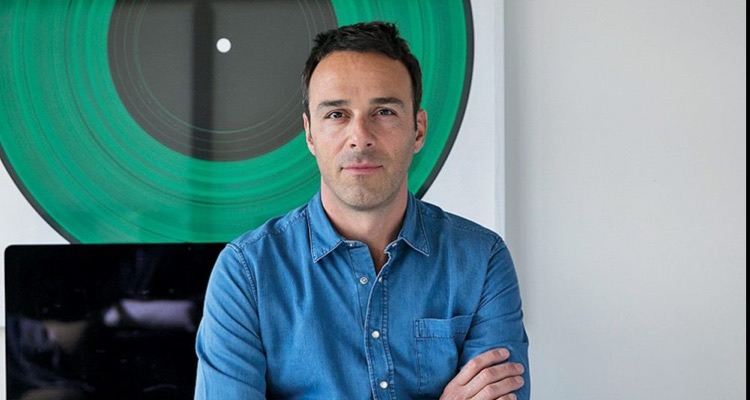 An ugly situation is unfolding this morning involving Atlantic Records UK president — or, ex-president — Ben Cook.
The longtime Atlantic Records UK president Ben Cook has officially tendered his resignation, citing issues stemming from a costume party seven years ago.  Cook did not disclose the exact details of his costume, except to state that he donned a Run D.M.C. outfit.
That may sound innocuous, especially given that the famous Run D.M.C. hats, oversized gold chains and, of course, Adidas shell-toes have become iconic parts of American rap and music culture.  Sadly, it appears that Cook decided to wear blackface at the event to complete the look, though we haven't seen a photo — yet — of the exact costume.
Warner Music Group, the parent company to Atlantic Records UK, has confirmed that Ben Cook is no longer employed by the company.
In a statement issued alongside his resignation, Cook vaguely pointed to 'rumors' about his exact costume, which he stated were 'untrue'.
Here's his complete resignation letter.
"It is with great sadness that today I announce I am stepping down as President of Atlantic Records, UK.
"Seven years ago, at a birthday party where guests were asked to come dressed as their favorite musical icon, I came as a member of Run DMC. Late last year rumors began to circulate about my appearance at that event, many of which are simply untrue. While my intention was to honor a musical hero, I recognize my appearance was offensive and I made a terrible mistake.
"As a consequence of this, I readily agreed to disciplinary actions by my employer last year. Since then, however, allegations surrounding the party have continued to be made against me. Moreover, they have been used against a wonderful company and the label I love. I have therefore come to the conclusion that I should make this statement and step down, with immediate effect.
"I am devastated that this mistake has caused upset and has called into question my commitment to diversity, equality and inclusion, values which I have championed throughout my career. I have learned a great deal from this event and will resolutely continue to champion these values moving forward.
"It has been an incredible privilege to have worked with the immensely talented artists, managers and team at Atlantic and the wider Warner family.
"I unreservedly apologize to anyone who has been hurt."