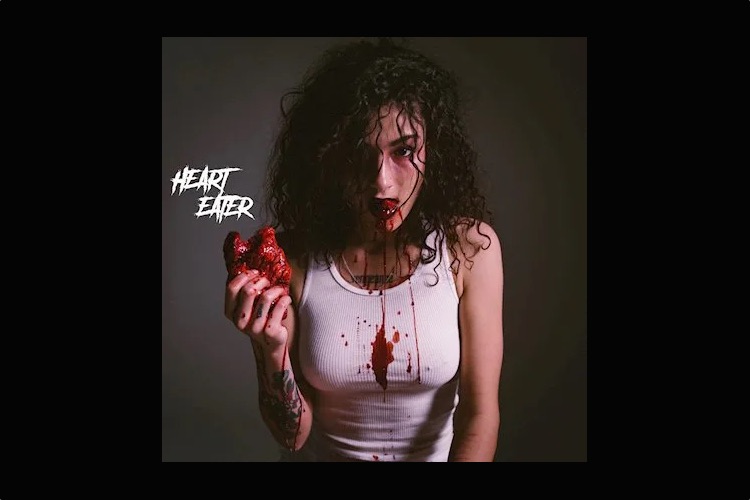 Truth always seems stranger than fiction in the world of hip-hop.
As proof of this, Geneva Ayala, who was the ex-girlfriend of XXXTentacion and who accused the slain rapper of abuse, not only appears on the cover of his newly released single but will also appear in a video for the song.
The song is called "Hearteater" and came out on October 22nd. It will be included in XXXTentacion's forthcoming posthumous album, which is entitled Bad Vibes Forever and is scheduled to be released sometime before the end of the year.
Cleopatra Bernard, who is XXXTentacion's mother, announced Ayala's appearance in the video within an Instagram post, which included audio that was recorded of her son back in April of last year.  In it, the rapper said that he wanted to "include my ex in a weird way." He added that putting her in the video would be "amazing" and would get people's attention, and that it would give him "the power I truly deserve."
Bernard's Instagram post also includes a short video clip of Ayala eating what appears to be a bloody heart while XXXTentacion, whose real name was Jaseh Onfroy, sings over the sound of heavy guitars: "Hearteater. Why'd you eat my heart?"
Bernard concluded the post by thanking James Pereira, who is the director of the music video, for the job he did in bringing her son's "vision to life."
In June of 2018, XXXTentacion was the victim of a drive-by shooting outside a Florida motorcycle dealership while awaiting trial for allegedly assaulting Ayala.
In spite of reportedly receiving abuse from the rapper on a daily basis, Ayala said that XXXTentacion's killing had left her "broken." She further attacked those who felt she should be relieved or even happy about his death.
The video for "Hearteater" will come out on October 25th.  So far, Ayala has yet to comment about it or her appearance in it.