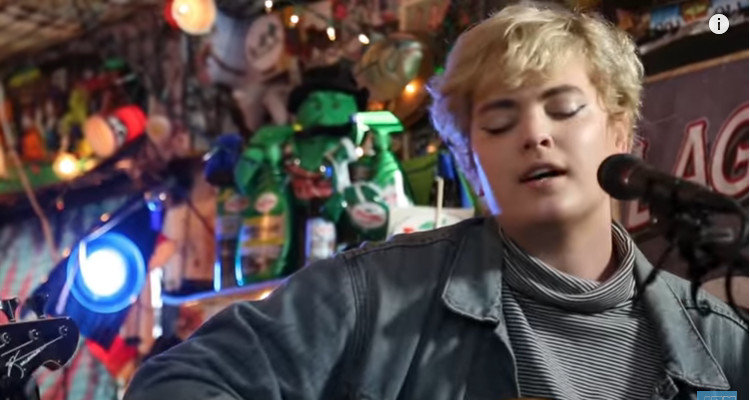 Adult Mom is accusing her indie record label Tiny Engines not only of not paying her but also of using revenue from her releases to fund other artists at the label.
In a long series of tweets, Adult Mom — whose real name is Stevie Knipe — says that Tiny Engines is neither providing her money nor royalty statements in a timely fashion. She further says that the company is trying to take control over her master recordings and indicated that her "work was not in safe or responsible hands."
She went on to say that, because of this and a lack of progress in terms of negotiations, she filed a breach of contract notice with the label, which specified that their agreement was now voided. Though she added that the label has not responded to this notice, in spite of the notice's 30-day deadline, which has already expired.
According to Adult Mom, she signed a two-record album deal with Tiny Engines in 2015. This lead to that year's Momentary Lapse Of Happily release and 2017's Soft Spots. The contract specified that she would receive royalty statements twice a year along with associated payments, but she insists that — from the beginning of the contract until May of 2018 — she neither received statements nor payments.
Knipe says that, only because of pressure from her manager, was she finally able to get a royalty statement. But it took them more than 6 months to pay her what they owed her, which was close to $8,000.
In addition to trying to break her contract, Adult Mom has also taken legal steps to get the label to return her master recordings. She said, though, that the label is ignoring these demands and that the company's co-owner Chuck Daley "laughed in my face after I asked for my masters back."
It is being reported that a number of other artists are having similar problems with Tiny Engines, which so far has not commented on the accusations.