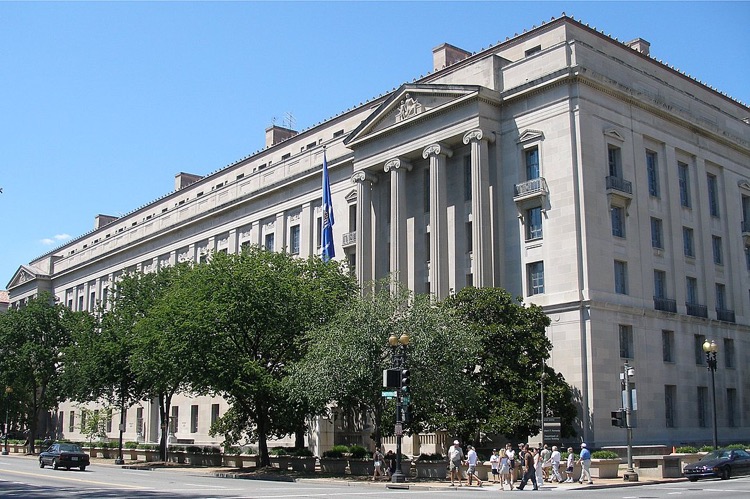 Which way will the U.S. Department of Justice go in its review of long-running PRO Consent Decrees?
Unfortunately, the answer to that question seems to rely on a reading of various tea leaves — even for sources tied into the process.
Earlier, we reported on some rather cryptic comments by DoJ Antitrust Division head Makan Delrahim, which seemed to suggest a relaxation of the age-old Decrees ahead.  The Consent Decrees, enacted in the 1940s and principally impacting performance rights organizations ASCAP and BMI, constrain both rates and licensing rules associated with performance publishing rights.
Whether ASCAP and BMI will finally receive their wish of a Decree-less world is unclear. Last week, however, there was a significant development that could portend some good news — at least from the perspective of ASCAP, BMI, and music publishers. On the film side, Delrahim's DoJ announced that it would move to terminate the 'Paramount' Consent Decrees, enacted in the 1950s. Those Decrees governed the once-critical relationships between Hollywood studios and theater chains, an area that is obviously far less important these days.
Of course, that doesn't mean Delrahim is about to terminate the PRO Decrees, though it offers another telling tea leaf.  Still, it appears that industry in-fighting and chaos is producing a certain headache for Delrahim and associates.
Part of the problem, according to a source tied into the negotiations, is an insistence by major publishers like Universal Music Publishing Group of including 'selective withdrawal' into the DoJ update.
That would allow publishers to remove themselves from any pre-determined, blanket PRO rates, if they chose. Of course, that's wildly advantageous for publishers, who could suddenly engage in tough, direct licensing negotiations, just like recording labels. Those looking for a simpler, or even partial, removal of the Decrees aren't so thrilled with the insistence on including selective withdrawal, however.
On that last part, NMPA president/CEO David Israelite is understood to be 'drawing a line in the sand' on the selective withdrawal component as part of the Consent Decree decision.  The result looks like a confusing mix of demands and industry in-fighting, with Delrahim forced into a 'frustrating mess' of confusing options.
We reached out to both Israelite and NMPA chief counsel Danielle Aguirre — nothing back yet.
As for when Delrahim plans to make a move, another insider cautioned on the shaky backdrop of the Trump Administration.
Of course, the Trump Administration routinely hires and fires top officials, making job security a laughable concept. In that soup, Delrahim is understood to be considering a departure before Trump's second term — if that happens. And depending on the mood inside the White House, anyone's head can roll with little notice.
All in all, a lot of ifs, though it still looks like Delrahim is pushing for some Consent Decree decision in the next few months.
More ahead.