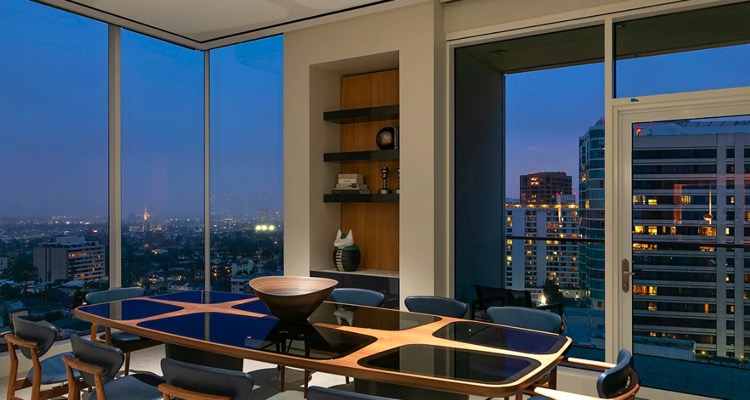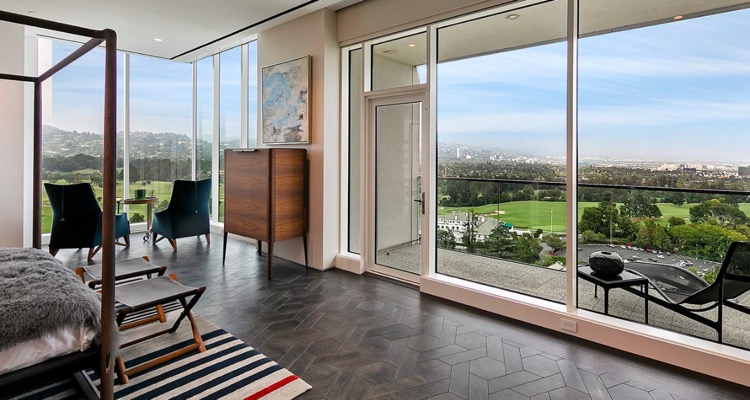 This is what billions of music streams looks like. Ahead of the New Year, The Weeknd purchased this full-floor penthouse pad in the Westwood stretch of Los Angeles.
News of the $21 million purchase surfaced just ahead of New Year's Eve, with The Weeknd splurging on the full-floor penthouse condo in the heart of Westwood.  The 8,200 square foot high-rise residence, dubbed 'Beverly West Los Angeles,' was brokered by high-end realtors Hilton & Highland for Dubai-based developer Emaar Properties.
And it looks like the ink is still drying on this one.  The lofty pad is still being advertised on Hilton & Highland's website, with listed perks including 'dramatic 11-12 foot ceilings,' panoramic unobstructed views of the city,' and a 'customized blueprint'.
That means The Weeknd (aka Abel Tesfaye) is likely to reconfigure the 'model unit' shown here, with walls and room sizes to spec.  That's common for high-rise office spaces, but also works for high-rise personal residences as well.
H&H calls this 18th-floor spread 'The Mogul,' and the name is fitting.  Other amenities include private elevator access, access to a saltwater swimming pool, and a helipad.  And, the distinct pleasure of constantly looking down on the ant-like people below — while taking a bubble bath.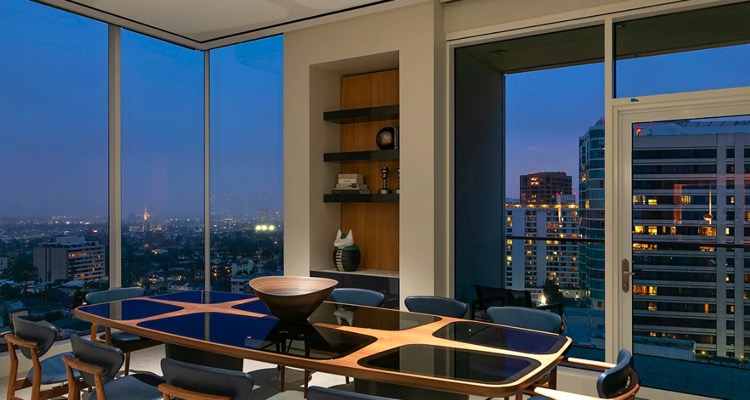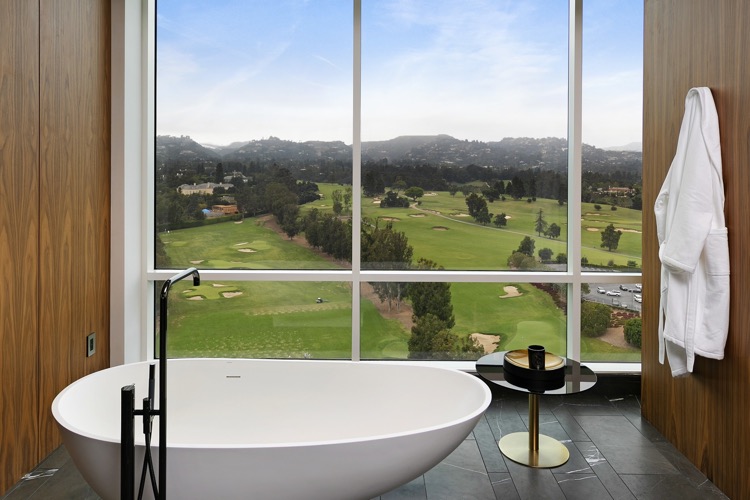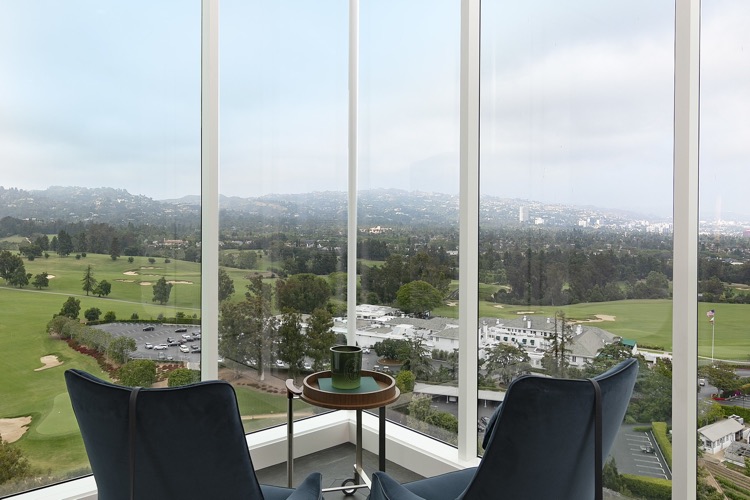 Sounds opulent, but it's also symbolic of a music industry roaring into the 20s.
Already, 'moguls' like Spotify's CEO Daniel Ek and Jimmy Iovine have been minted billionaires.  But the upper-crust of artists are also faring nicely, with The Weeknd offering the latest evidence.  Earlier today, multiple reports from both the US and Britain indicated that music streams continue to smash yearly records, with UK-based streams crossing the 100 billion mark for the first time ever.
Those increases are happening alongside continued questions about longer-term profitability, especially given streaming music's scaling and product differentiation problems.  But there's also a nice side-effect of content diversification, with top artists like Drake, Post Malone, Ariana Grande, and The Weeknd suddenly ceding ground to a much broader group of successful artists.