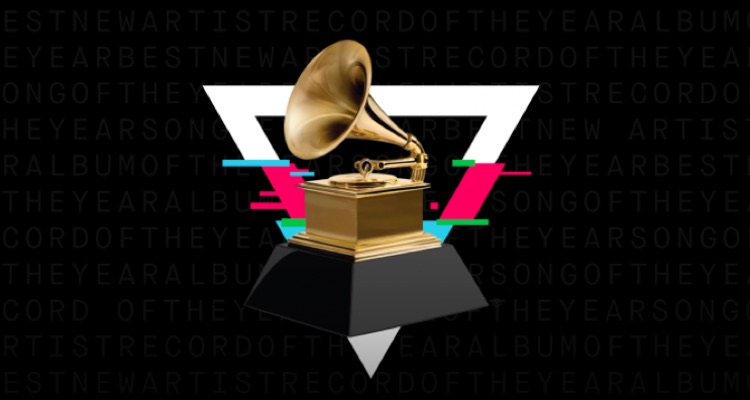 The 62nd Annual Grammy Awards are in the books, and despite an unprecedented amount of pre-event controversy—and a few very conspicuous absences—the ceremony went off without a hitch.
Host Alicia Keys proved yet again that she's a capable broadcaster, and the event's numerous performances were, by and large, well-executed. Of course, the awards themselves were the most exciting part of the night, and one artist had a particularly stellar showing, taking home the four top honors.
Here's a rundown of the 62nd Annual Grammy Awards' biggest winners.
For a full rundown of every category (and there are a lot), the Recording Academy has listed them here.
Best Pop Vocal Album, Best New Artist, Song of the Year, Album of the Year, and Record of the Year: Billie Eilish, 'Bad Guy' and When We All Fall Asleep, Where Do We Go?
Billie Eilish was far and away the biggest winner at the 2020 Grammys.
The 18-year-old enjoyed the crowd's cheers as she and her brother, Finneas, performed "When the Party's Over," and as she took the stage to accept the four most prestigious Grammys.
'Bad Guy' was named 'Song of the Year,' and Billie and Finneas noted the talent of the other nominated artists.  In something that all will agree is an understatement, Finneas then noted: "We just make music in a bedroom together."
After that, Eilish was named 'Best New Artist.' She excitedly rose from her seat, embraced her family, proceeded to the stage, and, seemingly in disbelief, said, "Two!" She then thanked her touring team and the fans, saying, "Mainly, I think the fans deserve everything…because they're the only reason any of us are here at all."
'Album of the Year' came next, and Eilish, having won with her debut record, When We All Fall Asleep, Where Do We Go?, playfully shushed the crowd and said, "Can I just say that I think Ariana deserves this…I love you so much."
The love was reciprocated by Ariana, who blew Eilish kisses and, with dismissive waves, encouraged her to make the most of the moment. Finneas, once again beside his sister, ended by saying, "We stand up here confused and grateful."
When the final Grammy of the night, 'Record of the Year,' was issued, Billie and Finneas, looking very honored and slightly exasperated, approached the mic and simultaneously said, "Thank you."
Their gratitude having already been expressed, there was little more left to do than provide a last word of thanks to all who support them and enjoy their work.
Best Pop Solo Performance: Lizzo, "Truth Hurts"
Lizzo received the most nominations (eight) of any artist at the 2020 Grammys, and she prevailed over Billie Eilish, Ariana Grande, Taylor Swift, and Beyoncé, to win an award for 'Best Pop Solo Performance.'
(Incidentally, many fans couldn't help noticing that while the winner of this Grammy was being announced, the "live-view" shots of Swift and Beyonce were replaced by still images.)
Lizzo took to the mic and noted the relative smallness of her problems—a reference to Kobe Bryant's unexpected passing—and declared, "This is the beginning of making music that moves people again." She finished by thanking a number of individuals who she'd "reached out" to, and who had in turn helped her career.
Best Pop Duo/Group Performance—Lil Nas X and Billy Ray Cyrus, 'Old Town Road'
Lil Nas X and Billy Ray Cyrus's immensely popular 'Old Town Road' was awarded a pre-telecast Grammy for 'Best Pop Duo/Group Performance.' (Also, the track's music video was named 'Best Music Video of the Year.')
However, Lil Nas X's star-studded collaborative performance of 'Old Town Road' made a far larger impact on social media than the award itself. Beginning with a tribute to Kobe Bryant, the quick-moving track was brought to life by the entirety of BTS, a record-breaking South Korean band, Billy Ray Cyrus, and others.
Best Rap Album: Tyler, the Creator, Igor
Tyler, the Creator's fifth studio album earned him his first Grammy at the 2020 awards show. The riveted 28-year-old brought his mother on stage and provided thanks to her and several others.
Best Traditional Pop Vocal Album: Elvis Costello and The Imposters, Look Now
Elvis Costello won his first Grammy since 1999 with Look Now, which has received positive reviews from critics.
Best Rock Performance: Gary Clark Jr., 'This Land'
Gary Clark Jr.'s Grammy for 'Best Rock Performance' was complemented by a live rendition of 'This Land.'
Best Rock Album: Cage the Elephant, Social Cues
Cage the Elephant nabbed a 'Best Rock Album' Grammy for Social Cues. In their acceptance speech, the band thanked several individuals and spoke of rising suicide rates, encouraging struggling persons to maintain hope.