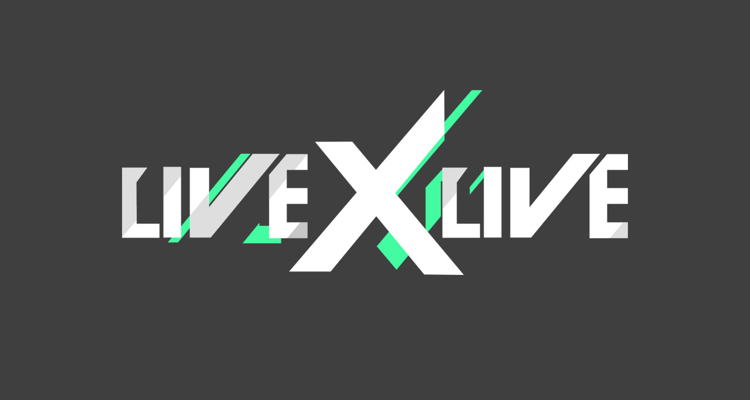 Should the U.S. Government have issued a $2 million emergency 'small business' Paycheck Protection Loan to LiveXLive, a publicly-traded company with a market cap of approximately $200 million?
That's a question now surfacing after SEC documents show that LiveXLive applied for — and received — a $2 million Paycheck Protection Loan designed to assist small businesses who are struggling to stay afloat and pay employees during the COVID-19 crisis. The PPP program, part of Congress' $2.2 trillion coronavirus stimulus package, aimed to minimize layoffs by small businesses that have been crippled by coronavirus shutdowns.
The SEC filing, first discovered by Billboard reporter Dave Brooks, shows that LiveXLive took "approximately $2.0 million" in PPP funds. "On April 13, 2020, LiveXLive Media, Inc. received the proceeds from a loan in the amount of approximately $2.0 million (the "PPP Loan") from MidFirst Bank, as lender, pursuant to the Paycheck Protection Program ("PPP") of the Coronavirus Aid, Relief, and Economic Security Act (the "CARES Act")," the filing states. The filing also indicated that LiveXLive intends to qualify for complete loan forgiveness from the U.S. Government.
The Paycheck Protection Program got off to a very rocky start, with larger companies using preferential banking relationships to secure juicy loans. That includes the Los Angeles Lakers, who qualified for a $4.6 million 'small business' grant; Shake Shack, which received $10 million; Sweetgreen, which also received a $10 million loan; and even Barron Trump's elite prep school, St. Andrews, which received millions in PPP funds despite sitting on a $9 million endowment.
All PPP loans will be forgiven by the U.S. Government if the funds are used to retain employees and pay for essential costs like rent.  But even if all the funds aren't used for that purpose, the remaining portion is only subject to a modest, 1% interest rate.
Of course, those terms are completely unheard of in the open market, which is why companies that clearly aren't small businesses applied. The only problem is that larger companies have better connections and access to capital through their banks, which were structured as middlemen between companies and the U.S. Government's Small Business Association, or SBA. That effectively boxed out many small businesses, who couldn't get funds (or even returned phone calls) and were oftentimes forced to fire employees, miss rent payments, or shut down entirely.
Adding more sting to LiveXLive's PPP grant was an $18 million purchase of PodcastOne, a deal executed just weeks after the $2 million PPP loan was received. In fairness, that was an all-stock deal, though Brooks estimates that the cash portion required to complete the acquisition was $1.4 million. Effectively, U.S. taxpayers just bought a podcasting company for somebody else — with no equity or return.
In an email to Digital Music News, LiveXLive indicated that they weren't being audited by the federal government.  Earlier, the company told Billboard they won't be handing the money back.
After intense public outcry, numerous larger companies returned their PPP grants so that smaller businesses could claim desperately-needed funds. That included the Lakers, Shake Shack, Ruth's Chris Steak House, and Sweetgreen, among others (though St. Andrews decided to keep the money). By contrast, LiveXLive won't be handing the money back, and feels justified in taking it.
At this stage, it's unclear if the U.S. Treasury will audit LiveXLive. In an email exchange, LiveXLive representative Jocelyn Johnson told DMN that the PPP loan amount wasn't $2 million, but 'rounded up' to $2 million. That sounds inconsequential, though it constitutes an important threshold in the eyes of U.S. Government regulators. In the wake of abuses by numerous larger companies, U.S. Treasury Secretary Steven Mnuchin warned all companies receiving PPP loans to prepare for an audit. Later, the Treasury indicated that only loans of $2 million or above would receive mandatory audits, while clarifying that loans smaller than $2 million might escape scrutiny.
Of course, LiveXLive is very close to the line, and could easily face a federal review. In its report, Billboard predicted a near-certain audit, and trouble ahead with federal regulators. "In the coming weeks, investigators from the U.S. Treasury are expected to closely examine LiveXLive's financial records after company officials likely triggered an automatic audit when they accepted a federally-subsidized low-interest $2 million loan from the Paycheck Protection Program meant for small businesses," the Billboard story noted.
In response to that prediction, Johnson slammed Billboard's story as "wildly off," while accusing the publication of having an agenda. "Billboard was out for an angle, and neglected facts in order to present a manufactured version of reality."
But what is the reality of the situation, then?
Johnson called the PPP issue a 'complete non-story' while noting that technically, LiveXLive qualified for PPP funding despite its $200 million market valuation and multiple multi-million dollar acquisitions. "I'd encourage you to do research on what it means to be a small-cap company," Johnson blasted. "CNBC notes many that echo the need for SBA loans. We also have around 100 full-time employees, nowhere near the 500 limit [outlined by the PPP rules]."