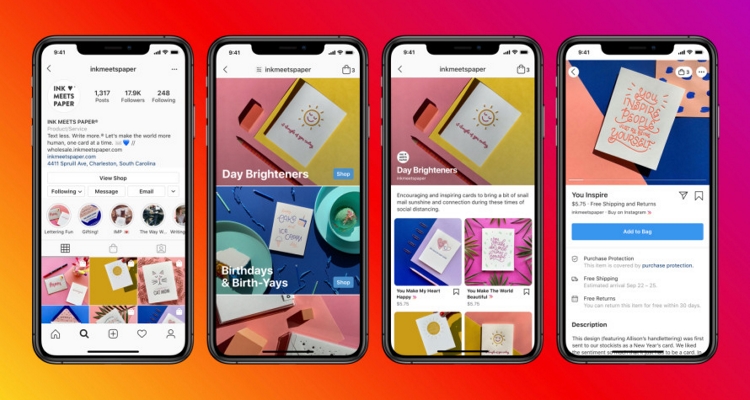 Facebook is launching new tools to turn business pages into Facebook Shops. What does this mean for artists?
Facebook has certainly dabbled in e-commerce solutions for both Facebook and Instagram. Facebook Marketplace operates much like Craigslist, allowing communities to sell items locally. Instagram also allows users to buy products featured in posts and ads. But these new features take things a step further by enabling businesses to create Facebook Shops.
The move comes as Facebook expands its core business to accommodate those affected by the pandemic. Earlier this year, Facebook updated its live streams to include a donate feature. But that may not be moving the needle much for artists who weren't already live streaming.
Mark Zuckerberg introduced the feature as a way to help businesses suffering from COVID-19. "I do think we're going to continue living more of our lives online and doing more business online," Zuckerberg said.
Facebook says businesses impacted by COVID-19 will be able to create Facebook Shops for free.
Users just need to upload their catalog, choose the products they want to feature, then customize their store with a cover image. Creating a shop for free on Facebook will undoubtedly impact e-commerce companies like Shopify.
The clearest competitive advantage is price. Shopify's cheapest plan is $9 per-month to sell merchandise on a pre-established website with no baked-in storefront. A storefront on the platform will set business owners back $29 per-month – compared to free with Facebook Shops. The result? Artist merchandising stores may soon move over to Facebook or Instagram simply because it reduces administration costs so much.
Facebook says it is working on ways to allow merchants to feature and link products from Facebook Shops in live videos.
Facebook's announcement also includes a promise to work with other major e-commerce platforms like Shopify. Merchants will be able to use those third-party platforms to manage their Facebook Shops – including ads tied to the shops.