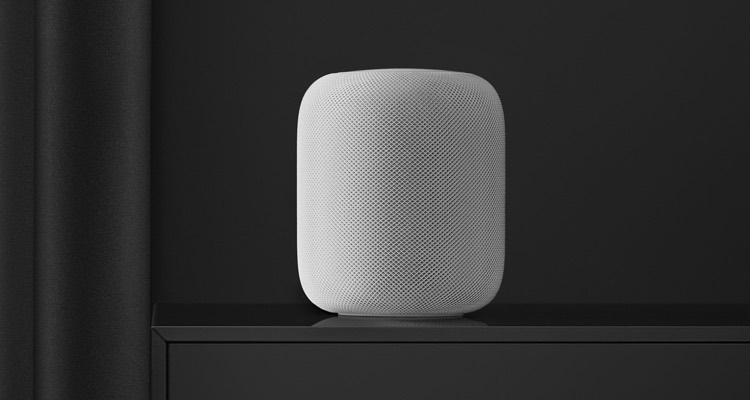 Apple HomePods will soon support an array of non-Apple Music streaming services, including Spotify, Amazon Music, Pandora, and more.
Cindy Lin, Apple's director of program management for media products engineering, briefly highlighted the HomePods' bolstered music-streaming support yesterday, as part of the annual Worldwide Developers Conference (WWDC).
Specifically, Lin was outlining the advances in her company's HomeKit capabilities, and a small portion of an on-screen slide (viewable just before the one hour and eight minute mark of the keynote's official recording) indicated that third-party music services will debut on the HomePod.
While Lin and other Apple execs have yet to elaborate on the amplified streaming-service support of the HomePod, details are expected to emerge throughout the week, as the WWDC proceeds. Moreover, the change is tentatively slated to arrive within the iOS 14 update this fall. (As an aside, only iPhones 6S and newer will be eligible to install iOS 14.)
The Cupertino, California-based company intends to offer a public iOS 14 beta beginning next month, though some users have already been invited to a beta specifically for HomePods.
Since hitting store shelves in early 2018, HomePods have solely supported Apple Music – while similar smart-speaker devices like the Amazon Echo enable users to use a variety of third-party music-streaming services.
Additionally, Apple has revealed that an AirPods battery-protection feature will be included in iOS 14, as will an "automatic switching" function that allows for quick transitions between Apple devices.
Lastly, AirPods Pro users will benefit from new spatial audio perks once iOS 14 releases.
About one week back, Digital Music News was first to report that Apple is facing billions in potential fines, owing to a pair of high-profile investigations being conducted by European Union officials.
The EU is reportedly preparing to levy a separate antitrust investigation against Amazon in the near future.