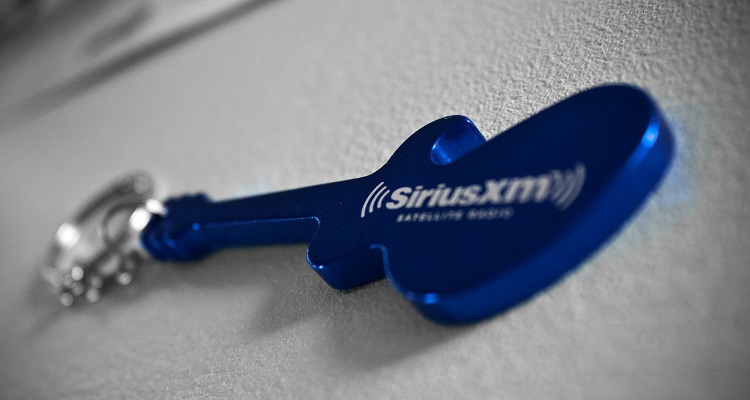 SiriusXM is set to acquire San Francisco-based podcasting platform Stitcher in a $325 million deal.
SiriusXM confirmed the rumored buyout this morning, in an official release. The high-profile deal arrives as Spotify continues to ride a wave of stock market growth that began in May, when comedian and UFC commentator Joe Rogan announced that his popular Joe Rogan Experience (JRE) podcast would become exclusive to the platform. Podcasting contracts with Kim Kardashian West and WarnerMedia (centering on the DC Comics world) ushered in additional SPOT gains.
The aforementioned release emphasized the impact of the Stitcher deal on SiriusXM's global reach and digital offerings, including Pandora and an "exclusive ad sales arrangement with SoundCloud for the U.S." Moreover, the announcement suggested that SiriusXM will utilize its existing assets and Stitcher's resources to optimize in-podcast adverts and increase revenue.
"Upon completion of the transaction," the release reads, "SiriusXM will be better positioned to advance the podcast ad market and help solve some of its critical challenges through precision targeting, ad efficiency, and improved measurement capabilities via a streamlined ad marketplace."
Founded in 2007, Stitcher is home to a wide variety of political and news podcasts, as well as programs from The Tonight Show host Conan O'Brien, comedian Marc Maron, and The Office's Angela Kinsey and Jenna Fischer, to name just some. French music streaming service Deezer briefly owned the entity, before selling it to E.W. Scripps for a reported $4.5 million in 2016.
Predictably, given this massive profit margin, E.W. Scripps' shares (bought and sold under the symbol SSP) are up substantially on the day. At the time of this writing, the stock had gained over seven percent, with shares hovering around $9.50 apiece.
It bears mentioning that $265 million of the deal's $325 million is being forwarded to E.W. Scripps upfront; the other $60 million in payments will be issued "based on Stitcher achieving certain financial metrics in 2020 and 2021." The press release didn't specify these financial metrics.
Addressing the Stitcher deal in a statement, SiriusXM CEO Jim Meyer said: "The addition of Stitcher is an important next step as we continue to develop and strengthen our offering in the fast-growing podcasting market. … Stitcher has a talented team with deep experience in the podcast space, and we look forward to working with them to better meet the needs of creators, advertisers, and listeners."
Like many other businesses and professionals in the music industry, SiriusXM has been hit hard by the financial fallout of the COVID-19 pandemic. Last month, we reported that the New York City-based company had issued $1.5 billion worth of senior secured notes as part of an effort to offset a coronavirus-fueled drop in ad revenue.
Currently, SiriusXM's stock (SIRI) is up roughly one percent from yesterday's closing value, for a per-share price in the $5.76 range.