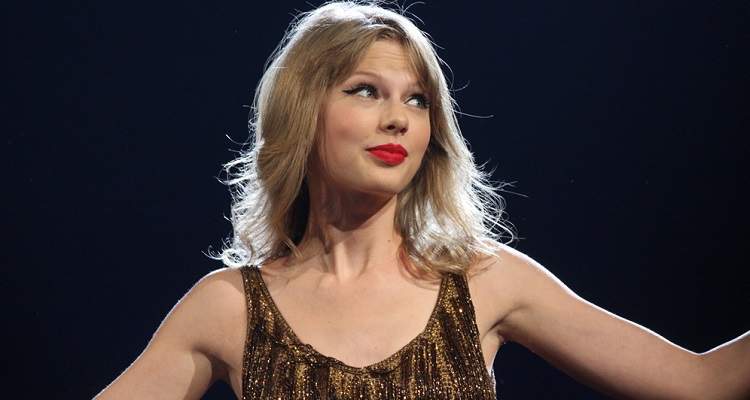 Way back in 2015, Digital Music News was first to report that soul and R&B artist Jesse Graham was suing Taylor Swift for allegedly infringing upon "Haters Gonna Hate" in her 2014 track "Shake It Off." Now, five years and four lawsuits later, it appears that Swift has "shaken off" the legal complaint once and for all.
California Judge André Birotte Jr. recently dismissed the $42 million lawsuit against Taylor Swift and "Shake It Off" for the fourth – and presumably last – time. Though the court previously dismissed the controversial grievance with prejudice, plaintiff Jesse Graham resubmitted it in this instance via his New Day Worldwide company.
Taylor Swift and the case's other defendants, Big Machine Records and Universal Music Group, maintained that New Day failed to serve them in the lawsuit – a point that New Day/Graham contested with a series of documents, which DMN also obtained. However, Judge Birotte Jr. indicated in his ruling that the "opposition appears to respond only to Swift's service of process argument," neglecting the other introduced claims.
To be sure, the defendants emphasized that Graham hasn't completed the preregistration or registration processes to formally secure the copyright to "Haters Gonna Hate," and the court stated that "the lack of registration cannot be cured…this deficiency is fatal and amendment would be futile." Additionally, the essential identicality of all four copyright-infringement allegations prompted the court to specify that the suit is "barred by res judicata," or claim preclusion, a legal principle intended to stop the same parties from relitigating already-decided matters.
Lastly, Judge Birotte Jr. wrote that the plaintiff's courtroom behaviors – including filing the suit on four separate occasions and "fraudulently" adding a law firm and its lawyers to a cover page – "raise the issue of whether Graham is a vexatious litigant," or an individual who submits lawsuits with the chief goal of aggravating the defendant(s) as opposed to winning the case based upon merit.
While declining to slap Graham with the vexatious label "out of an abundance of caution," the court cautioned that by engaging "in similar conduct" down the line, he may run the risk of "being sanctioned and/or being declared a vexatious litigant." In California, vexatious litigants must hire an attorney or receive permission from the presiding judge before filing new lawsuits.
At the time of this writing, Taylor Swift hadn't commented on her (latest) legal victory over Graham. Earlier today, the 30-year-old announced the surprise release of her eighth studio album, Folklore, which is set to become available tomorrow.