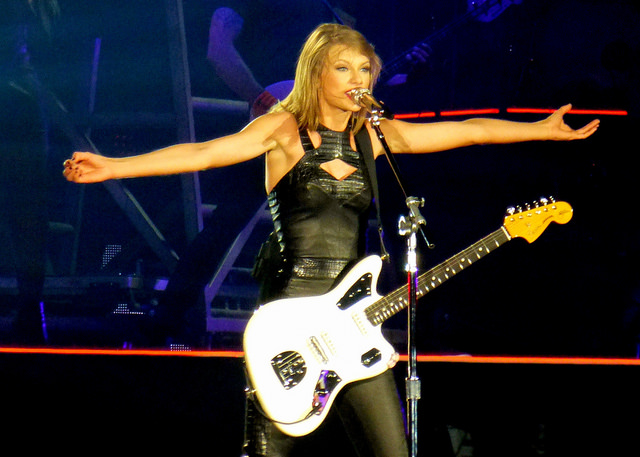 Taylor Swift is really going to have to shake this one off.  The singer is now facing a $42 million lawsuit based on the lyrics of her chart-topping single, 'Shake It Off,' which bears some similarity to Jessie Braham's track, ''Haters Gone Hate'.  Braham, a US-based R&B artist, released "Haters Gone Hate" in 2013.
Fans will debate the similarities (or lack thereof) ad nauseam, but song-related lawsuits are very tricky and unpredictable affairs.  "Her hook is the same hook as mine,'' Braham told the New York Daily News.  He went on to state, "If I didn't write the song 'Haters Gone Hate,' there wouldn't be a song called 'Shake It Off'."
"At first I was going to let go," Braham continued.  "But this song is my song all the way."
The question is whether that assertion will hold weight in a court of law, if this gets that far.  Despite similarities lyrically between Swift's and Graham's songs, there's very little resemblance beyond this.  The hook that Braham is referring to is Swift's hit chorus, which goes,
"Cause the players gonna play, play, play, play, play

And the haters gonna hate, hate, hate, hate, hate.''
Mr. Braham has claimed that he has tried to contact Swift's record label, Big Machine, on more than a few occasions to rectify the situation.  Braham has requested to be identified as a writer on 'Shake It Off', as well as a selfie with the superstar, but was, well… shook off.   The denial of Graham's requests are ultimately what sparked the suit.

Swift and her team are yet to comment on the claim.
Photo Credit:Gabbo T, Creative Commons Attribution-ShareAlike 2.0 Generic (CC by 2.0)