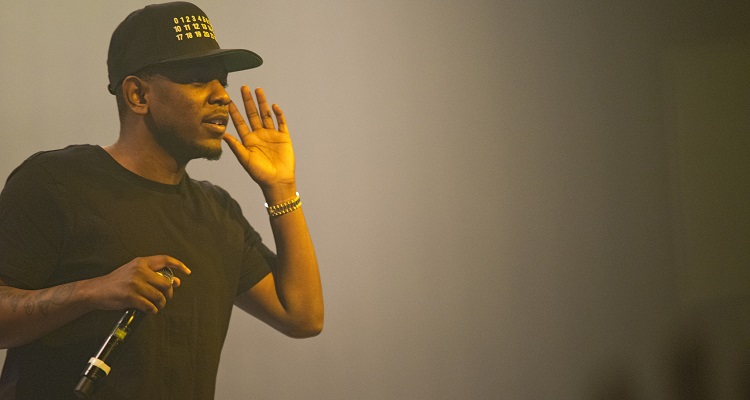 Kendrick Lamar is facing a massive lawsuit for allegedly infringing upon another artist's work in "Loyalty."
One Terrance Hayes submitted the copyright infringement complaint to a California federal court, and Digital Music News obtained an exclusive copy of the corresponding filing. Kendrick Lamar released "Loyalty" – which features Rihanna – on his fourth studio album, Damn, in April of 2017. The Grammy-winning track was co-written and co-produced by Terrace Martin, who's also produced for Stevie Wonder, Snoop Dogg, YG, and others.
According to the legal document, Martin "closely collaborated with Josef Leimberg," a songwriter and musician who co-wrote "You Ain't Gotta Lie (Momma Said)" and "How Much a Dollar Cost" on Kendrick Lamar's third studio album, To Pimp a Butterfly. Also per the concise, 14-page-long filing, the plaintiff, Terrance Hayes, cultivated "an ongoing working relationship" with Leimberg, and this professional connection afforded the latter individual access to Hayes' music.
More specifically, the plaintiff states that he and Leimberg recorded "Loyalty" (Lamar and the other defendants allegedly lifted the song's content and name) in Los Angeles's Ironworx Creative Recordings in 2011 – a full six years before Lamar dropped the track. Partially because Leimberg and Hayes had worked together "for over eight (8) years," Hayes "kept his music catalog and all of his recording sessions at Leimberg's studio on Leimberg's computer." Nevertheless, the text relays that Hayes registered "Loyalty" with the Copyright Office in 2011, before releasing a remix in 2016.
The plaintiff allegedly met "Loyalty" co-writer Terrace Martin at the same studio, while working with Leimberg. And as Martin was allegedly Leimberg's "close music collaborator," the lawsuit claims that he accessed the original "Loyalty" variation (via his connection with Leimberg) at the Ironworx studio. Then, Martin and other as-yet-unnamed defendants allegedly "copied the entire composition, including title, melody, harmony and rhythm…and slowed it down through a synthesizer and combined it with another sample to disguise the copying."
From there, the firmly worded lawsuit describes the alleged similarities between the two "Loyalty" versions, including alike lyrical "subject matter," melodies, and even "the same chord progressions." Utilizing a side-by-side comparison of the songs' notes, the filing further alleges: "The musical arrangements of both the Infringing Song and the Subject Track are identical, employing the same instruments played with the same timbre. In both recordings the drums enter at exactly the same time."
Kendrick Lamar hasn't yet issued a public response to the complaint. Earlier this year, Digital Music News was first to report on a separate copyright infringement lawsuit against Kendrick Lamar (as well as The Weeknd). In the legal action, Yeasayer claimed that the defendants lifted elements of their 2007 "Sunrise" track while crafting "Pray for Me" for 2018's Black Panther.
More as this develops.