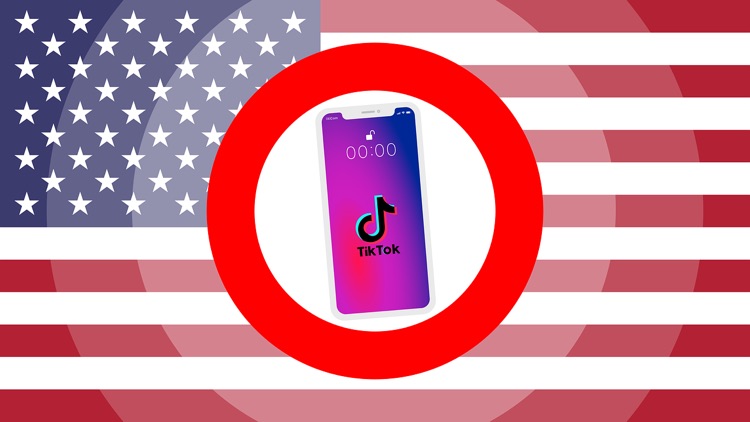 The United States will officially ban TikTok starting this Sunday, September 20th, according to a statement from the U.S. Department of Commerce issued this morning.
The decision was disclosed early this morning by the U.S. Department of Commerce, and details specifics of the app's shutdown.
The decision, which follows an August 6th executive order from President Trump, calls for "prohibitions on transactions relating to mobile applications (apps) WeChat and TikTok to safeguard the national security of the United States." This means the app will likely disappear from both iOS and Android app marketplaces within 48 hours.
"Today's actions prove once again that President Trump will do everything in his power to guarantee our national security and protect Americans from the threats of the Chinese Communist Party," U.S. Department of Commerce Secretary Wilbur Ross offered in a statement.
"At the President's direction, we have taken significant action to combat China's malicious collection of American citizens' personal data, while promoting our national values, democratic rules-based norms, and aggressive enforcement of U.S. laws and regulations."
WeChat will also be part of the ban, according to the official statement.
Specifically, the following will be prohibited within the United States effective Sunday, September 20th.
(1) Any distribution of either TikTok (or WeChat), including through any app platform (like Apple's App Store).
(2) Any 'provision of services' through WeChat involving transferring funds or processing payments.
The ban against TikTok becomes more involved and comprehensive on November 12th.
That's when the app is completely banned from any US-based ISP or content delivery network (CDN), for delivery, optimization or any other endeavor. Additionally, apps that rely on TikTok APIs or code must remove those portions by the November deadline.
"While the threats posed by WeChat and TikTok are not identical, they are similar," the Department statement continues. "Each collects vast swaths of data from users, including network activity, location data, and browsing and search histories. Each is an active participant in China's civil-military fusion and is subject to mandatory cooperation with the intelligence services of the CCP.  This combination results in the use of WeChat and TikTok creating unacceptable risks to our national security."
The order to shut down TikTok also includes any attempts at variations, replications of core code, or other sneaky workarounds.
"Should the U.S. Government determine that WeChat's or TikTok's illicit behavior is being replicated by another app somehow outside the scope of these executive orders, the President has the authority to consider whether additional orders may be appropriate to address such activities," the statement continues.
The decision to shut down TikTok follows a failed buyout attempt by Microsoft, followed by an unsuccessful partnership attempt by Oracle.
Microsoft, along with Walmart, were frontrunners to purchase the app and shift TikTok into U.S. hands. But those negotiations came to a screeching halt when China prohibited the export of TikTok's core A.I. for recommending content. Most likely, that ban also included code used to collect data on millions of Americans.
Either way, Microsoft was suddenly faced with the prospect of purchasing a hollowed-out app for billions of dollars. Ultimately, the software giant refused to alter its proposal, and TikTok owner ByteDance rejected the application on behalf of the Chinese Communist Party. It quickly became clear that China was prioritizing the protection of TikTok's I.P., even if that meant the shut down of TikTok in the U.S.
Oracle subsequently attempted to save TikTok, though that deal simply didn't pass muster.  According to the unworkable terms, ByteDance would own a majority stake in TikTok while Oracle remained a 'trusted technology partner'.
More as this develops.