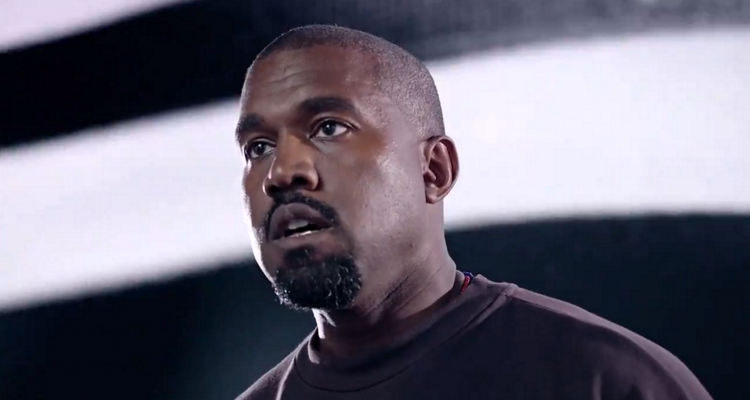 Despite all the ballot shenanigans across multiple states, the first Kanye West presidential campaign ad is here.
The rapper uploaded the ad to his Twitter account early this morning. West will appear on the ballot in 12 states, for a potential 84 electoral votes. He appears on the California ballot as a Vice Presidential candidate.
Arkansas, Colorado, Idaho, Iowa, Kentucky, Louisiana, Minnesota, Mississippi, Oklahoma, Tennessee, Utah, and Vermont will allow the rapper to appear.
His message to voters appears to be one based on faith. That's unsurprising, given the content of his unusual political rally in South Carolina. The rapper starts the video with an appeal to the nation as a whole.
"America. What is America's destiny? What is best for our nation, our people, what is just, true justice?" West asks.
"We have to think about all these things together as a people, to contemplate our future, to live up to our dream, we must have vision. We as a people will revive our nation's commitment to faith, to what our Constitution calls the 'free exercise of religion,' including prayer."
"Through prayer, faith can be restored. We as a people are called to a greater purpose than ourselves. We are not only a beacon to the world, but we should be servants to each other. To encourage each other, to help each other, to lift up each other, our fellow Americans, that we may all prosper together."
"We have to act on faith, with the sure knowledge that we are pursuing the right goals and doing the right things. We will build a stronger country by building stronger families. Families are the building blocks of a society and a nation. By turning to faith, we will be the kind of nation, the kind of people God intends us to be."
The first Kanye West presidential campaign ad features repeated calls to faith and family.
The rapper has repeatedly leaned on his faith to produce music and discuss the challenges he's faced in life. In an earlier rally, he even made controversial comments relating to a discussion about abortion with his wife. This ad ends with an endorsement from Kanye West, urging candidates to write his name in on their ballot.
West launched the campaign on July 4th with a tweet many people took to be a joke at first. He has since qualified to appear on the ballot in 10 states and has spent around $6.8 million on his bid for president.