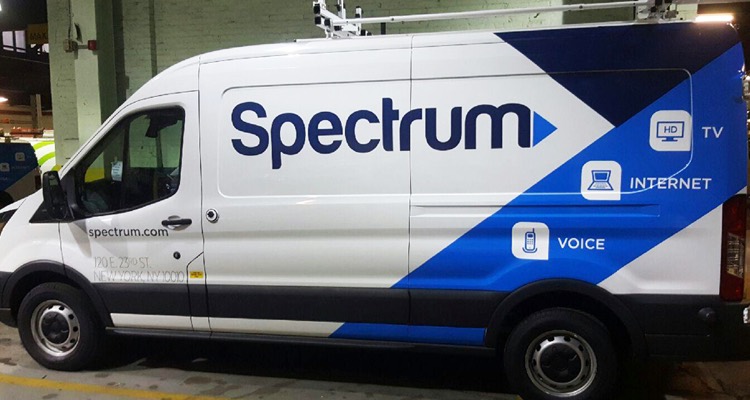 A Colorado federal judge has dismissed Charter Communications' DMCA-abuse counterclaims against the Recording Industry Association of America (RIAA).
Judge R. Brooke Jackson recently dismissed Charter Communications' counterclaims and ruled on four of 13 other pending motions in the company's courtroom confrontation with the RIAA. In brief, the RIAA has accused the Stamford, Connecticut-headquartered internet-service provider (ISP), which operates as Spectrum, of failing to appropriately respond to subscribers' alleged copyright infringements – and, in turn, of becoming something of a haven for digital-content criminals.
Charter, about 23 percent of which belongs to SiriusXM majority stakeholder and 33 percent Live Nation owner Liberty Media, has pushed back against the accusations and levied several counterclaims. The first of these counterclaims that Judge Jackson decided upon maintains that the recording-industry trade organization violated the Digital Millennium Copyright Act itself when issuing "hundreds of thousands" of takedown notices.
Specifically, Charter alleged that the RIAA's dropping 455 infringed works (11,482 to 11,027) between its original complaint and its first amended complaint constitutes "misrepresentation" under the Digital Millennium Copyright Act's 17 U.S.C. § 512(f). The court, however, stated that the figure is small in the grander scheme of the 11,027 allegedly infringed works and the aforementioned hundreds of thousands of potential infringement instances.
Additionally, Judge Jackson emphasized the importance of the intent behind the RIAA's reducing the figure: "Charter has not alleged facts plausibly showing that plaintiffs knowingly or materially misrepresented its infringement claims in the original complaint."
In dismissing the fourth counterclaim – that the RIAA's DMCA takedown notices violated 1969's Colorado Consumer Protection Act – the court introduced a similar rationale, rooted once again in the underlying intent behind the 455 works' being dropped. "The premise that plaintiffs' dropping the 455 works constituted bad faith conduct…does not come close to satisfying the particularity required for allegations of fraud."
Next, Judge Jackson approved Charter's motion to amend its first and second counterclaims, stating that the plaintiffs "should have consented to the motion" and that their failure to do so was rooted in a desire to obtain "an ostensible strategic benefit." Elaborating upon his ruling, the judge indicated that the case's initial discovery cutoff is months out, with the trial set to commence on October 18th, 2021.
Lastly, the court instructed the RIAA "to identify the notices of infringement that correspond to the sound recordings and music compositions listed" in their complaint, as requested by Charter. The plaintiffs have opposed the request, essentially replying that the effort "would be unduly burdensome" and that Charter has the information required to match notices to works.
But the judge said: "Proof of notice of infringement of specific works is fundamental to plaintiffs' claims," before directing the "plaintiffs to provide full and complete answers to the subject interrogatories 14 and 15 no later than 30 days after the date of this order."
More as this develops.