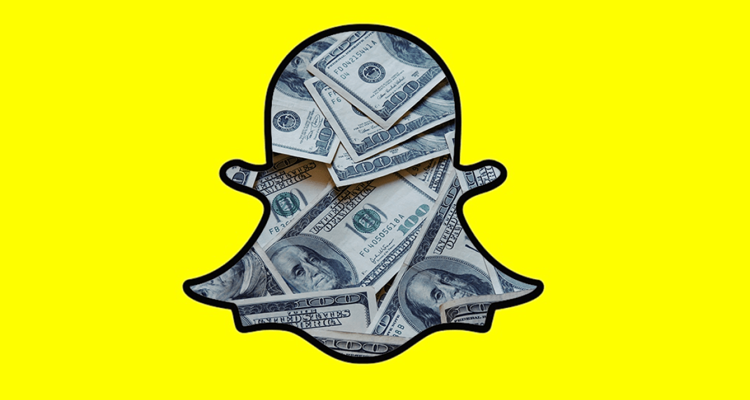 Snapchat is introducing a new feature called Spotlight to highlight its top creators – and pay them.
The new Spotlight feature will also come with a $1 million a day award through 2020. Snap Inc. says the prize may be received by an individual or split and shared among several top creators. Snap's blog post announcing the new feature says its Spotlight rankings are determined by a "proprietary formula" – aka an algorithm.
Spotlight honorees don't have to come from users with public accounts or well-established content creators. Snapchat says the new feature is designed to reward creativity in a fun and fair way. The app's navigation will be updated to support a new Spotlight tab on the screen's lower-right corner.
The feature sounds suspiciously similar to TikTok's 'Discover' tab, where new accounts can go viral just as quickly as established creators. Snap Inc. is capitalizing on the popularity of TikTok to make improvements to its app that aren't offered elsewhere.
That's because every social network under the sun has copied Snapchat's Stories feature. Setting itself apart has become about more than just offering disappearing videos to its users. The pandemic has also given Snapchat a boost in terms of users. Snap reported an 18% rise in daily users in Q3 2020, up to 249 million. Revenue in the same period also jumped 52%, generating a small profit.
Snapchat says it will launch the new Spotlight feature in a few countries first as a test.
Those countries include the United States, Canada, Australia, New Zealand, the United Kingdom, Ireland, Norway, Sweden, Denmark, Germany, and France. Other countries will receive the feature later. Messages submitted to the Spotlight feature must meet community guidelines to be approved and participate.
Snap emphasizes in its blog post that the Spotlight feature will be heavily moderated. It prohibits the spread of false information and conspiracy theories, something other social networks have struggled with over the last few years. Snapchat Spotlight also bans hate speech, explicit or profane content, bullying, harassment, and violence. Those guidelines are similar to the moderation guidelines highlighted by TikTok during its controversy.
Snapchat appears to be willing to subsidize creators who are willing to embrace the Spotlight platform.
But will paying out $1 million a day help motivate some TikTokers to jump ship to Snapchat? Some already have under threat of a TikTok ban in the United States. Others have moved over to platforms like Triller – which is experiencing its own growth problems.