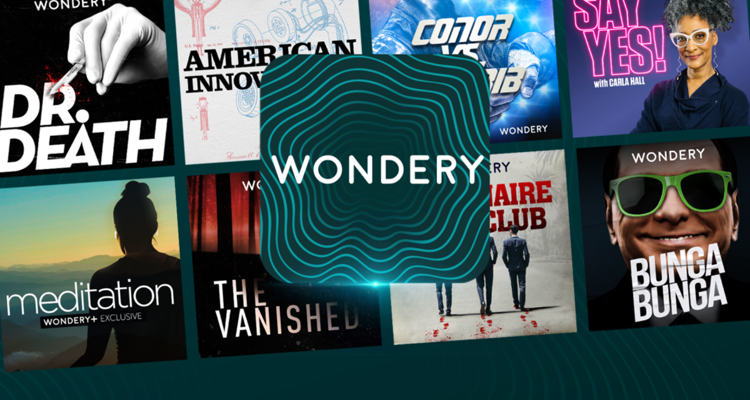 Amazon Music has inked a deal to acquire Wondery, a podcast producer with a wide umbrella of content.
The deal's terms were not disclosed, but insiders suggest the deal could be worth more than $300 million. "We're pleased to announce that Wondery – an innovative podcast publisher with a track record of creating and producing top-rated podcasts – has signed an agreement to join Amazon Music," Amazon says in a press release. "With Amazon Music, Wondery will be able to provide even more high-quality, innovative content and continue their mission of bringing a world of entertainment and knowledge to their audiences, wherever they listen."
That last part is important, since it seems Amazon music won't force Wondery to be platform-exclusive. One sticking point for the numerous Spotify acquisitions is that the podcast landscape is being divided up into fiefdoms of content. Joe Rogan listeners have to go to Spotify to get new episodes in a timely manner.
"When the deal closes, nothing will change for listeners, and they'll continue to be able to access Wondery podcasts through a variety of providers," the press release continues. That means Wondery content will still remain available on Spotify and other services, despite the Amazon Music acquisition.
Amazon Music acquires Wondery, and the CEO, Hernan Lopez, will step down.
In an interview with Variety in June, Lopez confirmed that Wondery has around 20 million unique monthly listeners across its podcast catalogue. Lopez is stepping down from his position to focus on his recently announced Hernan Lopez Family Foundation. Wondery COO Jen Sargent will take over the day-to-day operations of the company.
Amazon Music is stepping into the spoken-word arena with more than just audiobooks. Audible Originals are exclusive podcast-like content that is only available through Audible. It also brought podcasts to Amazon Music Unlimited. Amazon is also producing several exclusive podcasts with artists like DJ Khaled, Becky G, Will Smith, and Dan Patrick.
Amazon views its acquisition of Wondery as a way to continue expanding its spoken-word content. "This is a pivotal moment to expand the Amazon Music offering beyond music as listener habits evolve," an Amazon spokesperson confirms. That focus is why Spotify spent $500 million acquiring podcasts over 2019-2020.
One of Wondery's key revenue streams is adapting its original podcasts into TV shows.
Universal Content Productions is working on a "Joe Exotic" show based on the Wondery podcast. Kate McKinnon is set to star and executive produce in that production. UCP is also producing an adaptation of Wondery's "Dr. Death" for the Peacock streaming service.