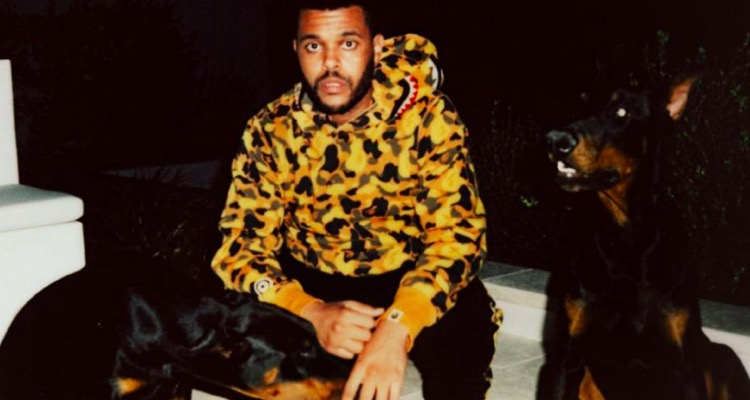 The Weeknd — who called the Grammys "corrupt" after receiving zero nominations — isn't set to perform at the rescheduled ceremony, according to interim Recording Academy president and CEO Harvey Mason Jr.
The Weeknd — whose "After Hours" work, part of the commercially successful namesake album, placed first on Spotify's "Top Tracks of 2020" chart, with some 1.8 billion plays to its credit — criticized the Grammys in late November, upon learning that he hadn't received a nomination in any of the awards show's 83 categories. "The Grammys remain corrupt. You owe me, my fans and the industry transparency," tweeted the Toronto-born artist.
Harvey Mason Jr. responded to the message with a statement, indicating that he was "surprised" by the 30-year-old's lack of nominations and calling his music "excellent." Additionally, Mason Jr. pushed back against the theory that The Weeknd's scheduled Super Bowl halftime set — which will take place on February 7th, one week after the 63rd Grammys' originally planned date — had factored into the snub.
The Weeknd then doubled down on his stance in a follow-up tweet, signaling that he'd been in talks to play the Grammys before the list of nominees became available. "Collaboratively planning a performance for weeks to not being invited? In my opinion zero nominations = you're not invited!" he stated.
Now, despite the fact that the Grammys are booked for March as opposed to January, owing to COVID-19 concerns, it doesn't appear that The Weeknd is planning on performing at the event (nor does the Recording Academy look as though it intends to book him). In a recent Variety interview, Mason Jr. provided a decidedly brief answer when asked whether there's been any dialogue about The Weeknd's potential involvement with the Grammys.
"Not that I'm aware of," Mason Jr. responded in full.
At the time of this piece's writing, The Weeknd hadn't commented publicly on Harvey Mason Jr.'s to-the-point statement. As mentioned, the three-time Grammy winner (and 10-time nominee) will follow-up Jennifer Lopez and Shakira's co-headlining Super Bowl LIV halftime-show effort on Sunday, February 7th. The two-time Brit Award nominee released a music video for his "Save Your Tears" track earlier this week.
The Weeknd isn't the only well-known artist who's taken aim at the Grammys ahead of the 2021 edition. Halsey, who also received zero nominations, despite having the first Platinum album of 2020, characterized the awards show's voting as "an elusive process." The New Jersey native also said in a since-deleted message that success at the ceremony often results from private performances and "knowing the right people… with the right handshakes and 'bribes' that can be just ambiguous enough to pass as 'not-bribes.'"