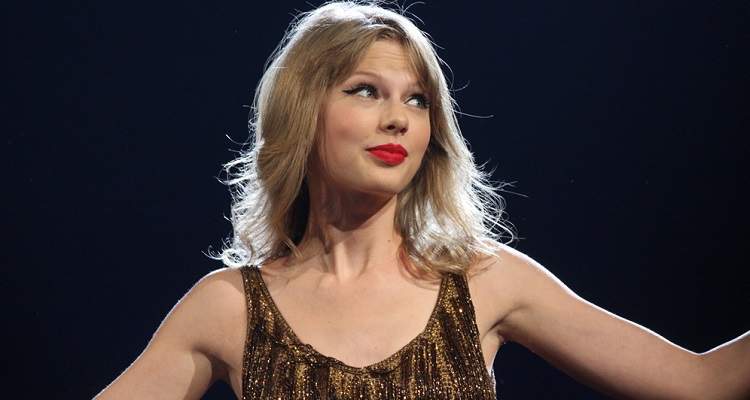 Taylor Swift and Pleasant Grove, Utah-based Evermore Park have officially dropped their lawsuits against one another.
The first of the two legal actions initiated last month, when Evermore Park – which started welcoming visitors in September of 2018 – accused Taylor Swift of infringing upon its trademark with her ninth studio album, Evermore. Swift released the work (which, like July's Folklore, was a surprise album) on December 11th, and Evermore Park higher-ups sent the 31-year-old and her team a cease-and-desist letter that same month.
Evermore Park maintained in its 35-page-long lawsuit against Swift that it had spent north of $400,000 "advertising and promoting" the Evermore trademark, $300,000 to acquire the trademark's domain name, and another roughly $229,000 "in direct labor costs for advertising and promoting" the trademark.
The fantasy-themed park also noted that it had crafted Evermore Park apparel and even released multiple soundtracks featuring the original music that's played at the commercial establishment. According to Evermore's website, the park boasts on-site actors as well as activities including archery, "horse and pony interaction," and a bird and reptile show.
Furthermore, Evermore Park alleged that Swift's Evermore merchandise line consisted of "counterfeit goods" because the items purportedly featured "a spurious mark that is identical with Plaintiff's trademark." Interestingly, the theme park relayed that it had experienced a more than 330 percent web-traffic uptick on the day that Taylor Swift announced Evermore.
The less than three-year-old Evermore sought to block Swift from "using the Evermore trademark" without permission and to receive $2 million in damages "per counterfeit mark per type of goods or service sold."
Taylor Swift's TAS Rights Management (also a defendant in the suit filed by Evermore Park) returned fire in February with a 17-page-long countersuit, alleging that Evermore Park had received copyright infringement notices from BMI since 2019. Besides songs created by Taylor Swift ("Love Story," "You Belong With Me," and "Bad Blood" in particular), park employees allegedly played tracks from Billie Joel, Weezer, Green Day, and The Beatles without a public performance license, according to the lawsuit.
Now, however, both TAS Rights Management and Evermore Park have dropped their lawsuits against one another, a new legal document revealed. And in a widely circulated statement, a Taylor Swift spokesperson said of the decision to withdraw the complaints: "As a resolution of both lawsuits, the parties will drop and dismiss their respective suits without monetary settlement."
Additionally, Evermore Parks CEO Ken Bretschneider provided a statement to local outlets, striking an optimistic tone without addressing the discussions that preceded the compromise (or the terms of the latter). Specifically, Bretschneider indicated that his park is "looking forward to moving forward in a positive direction," including rolling out the "spring/summer season MYTHOS in May."
Aside from this short-lived courtroom confrontation with Evermore Parks, Taylor Swift is facing another round in the years-running "Shake It Off" copyright lawsuit, which an artist named Jesse Graham levied against her for purportedly borrowing from his "Haters Gone Hate" work without permission.