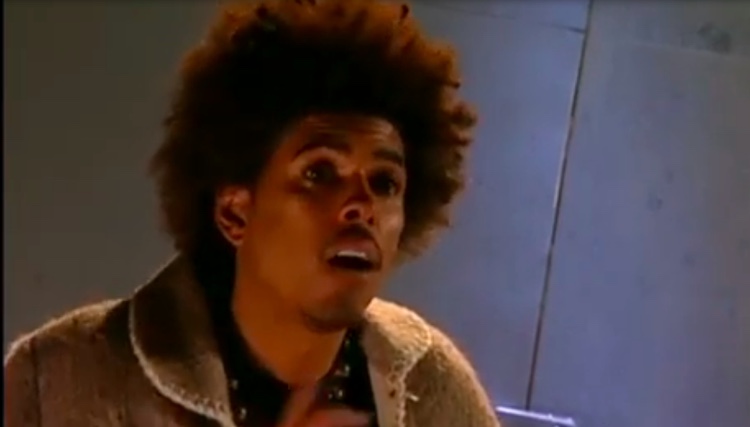 Another rap legend has passed away. Shock G, cofounder of Digital Underground and longtime Tupac Shakur collaborator, died today at age 57.
Here's a fun early rap fact: Tupac Shakur first appeared in the Digital Underground video for "Humpty Dance," which featured a comically big-nosed character, Humpty Hump, portrayed by Shock G. The raucous, laugh-out-loud track was a smash hit in 1990 — especially for a rap song — and harkens back to a period when rap could still make fun of itself.
Now, the charismatic and creatively-explosive Shock G — aka Gregory Jacobs — has passed away at 57, according to Digital Underground cohort Chopmaster J. "34 years ago almost to the day, we had a wild idea that we could be a hip hop band and take on the world," Chopmaster (aka Jimi C. Dright Jr.) wrote on Instagram just hours ago.
"Through it all, the dream became a reality and the reality became a nightmare for some. And now, he's awaken from the fame. Long live Shock G aka Humpty Hump and Rest In Peace My Brotha Greg Jacobs!!!"
The infectious vibe of "Humpty Hump" was also found in other hits, including "Doowutchyalike" and "Same Song". But Jacobs was also an instrumental force behind the success of other rappers, most notably Tupac Shakur. After appearing in the video for "Humpty Dance," Shakur made his debut appearance on "Same Song" before launching his own, highly-successful career.
Shock G went on to co-produce Tupac's 1991 album 2Pacalyse Now, and co-wrote and performed on Pac's 1993 multi-platinum track, "I Get Around". Soon thereafter, Shock G produced Tupac's 1995 hit, "So Many Tears," on which he also appeared. Indeed, it's easy to hear the funk-drenched Digital Underground charisma in 2Pac's music, though gone was the comical lampooning and jokey vibe.
Beyond Tupac, Shock G also collaborated with the likes of Prince, Dr. Dre, George Clinton, Murs, KRS-One, and fellow Oakland rap duo Luniz. Incidentally, Humpty Hump was just one of several Shock G aliases, all of which were maintained with such discipline and commitment that some fans actually believed they were separate people.
At this stage, it's unclear how Shock G passed away, though 57 is definitely too young.
Sadly, Shock G's death also follows the premature death of DMX, aka Earl Simmons, who died this month after suffering complications from a drug overdose. And just this week, Bad Boy rapper Black Rob — aka Robert Ross — passed away from kidney failure after a difficult period of homelessness and poor health. Black Rob was best known for his 90s classic, "Whoa!"