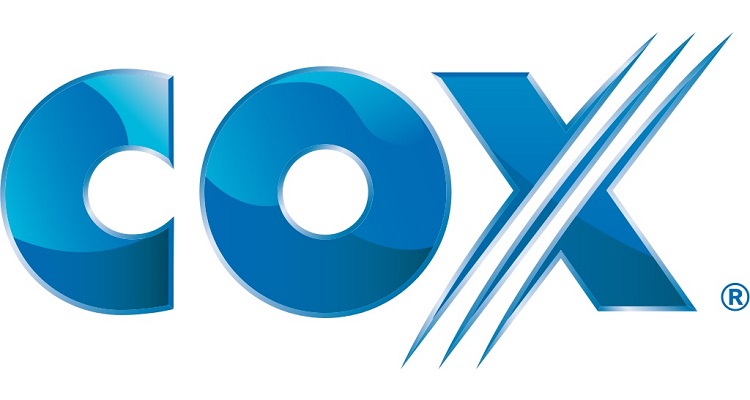 Cox Communications has fired back against BMG and Rightscorp for allegedly engaging in an "abusive and unfair campaign" of deliberately sending thousands of copyright infringement notices to an "improper email address," as part of "a thinly veiled attempt to exploit the procedures set forth by the Digital Millennium Copyright Act."
Atlanta-headquartered Cox Communications – which previously engaged in a multi-year courtroom confrontation with BMG, culminating in a "substantial settlement" in August of 2018 – recently submitted the firmly worded complaint to a California federal court.
Naming both BMG and copyright-enforcement company Rightscorp as defendants, the 22-page-long lawsuit states at the outset that the defendants have levied "tens of thousands of invalid notices of alleged copyright infringement with the goal of fabricating massive claims for secondary infringement against Cox."
Specifically, the mega-ISP, prior to December 11th, 2017, had used the email address "[email protected]" to receive DMCA takedown requests as well as "communications regarding some thirty other potential abuses of its network, including notifications concerning such critical issues as hacking, spamming, phishing, identity theft," and more.
After that date, Cox Communications "launched a new state-of-the-art system entirely dedicated to handling notices of alleged copyright infringement," complete with a new email address, "[email protected]." The plaintiff says that it's spent "millions of dollars in building and maintaining this highly automated, dedicated system," and the former email address remains in use for non-copyright issues.
Cox then informed both rightsholders and their agents (in addition to the Copyright Office, as required by the DMCA) of the change, in part by updating its website accordingly, the legal document indicates. After the fact, "virtually every rightsholder and agent began to use the new email address—except for Defendants," per the plaintiff.
Early October of 2018 saw "Cox's Senior IP Counsel" send Rightscorp an email (at "[email protected]," which "is a valid email address of Rightscorp to this day"), reiterating the copyright-notice email-address pivot and requesting "confirmation of receipt of the notification."
But no such receipt arrived, the lawsuit maintains, and a second, similar email in January of 2019 (purportedly sent to the same Rightscorp email address and, additionally, "[email protected]") also failed to elicit a receipt or an error message indicating a failed delivery attempt.
However, this second email prompted Rightscorp to cease sending copyright infringement notices altogether – so that Cox in mid-February of 2019 reached out and "requested that Rightscorp confirm that it was sending notices to the correct address." Said notices resumed in June of 2019 (albeit while making their way to Cox's pre-update email address), setting the stage for another email from Cox IP counsel (and no response from Rightscorp) in early August, according to the legal text.
"During the ensuing months, Rightscorp wrongfully continued to barrage Cox with tens of thousands of notices, ignoring Cox's repeated requests to send the notices to the correct address," the document proceeds.
Cox Communications, "although under no obligation to do so," configured its older email server to forward Rightscorp's notices to the proper email address, besides processing these requests "in accordance with Cox's policies, as though they had been properly sent. … The sheer volume of notices Defendants sent to this address, and the way in which Cox processed them, consumed Cox's computer and human resources."
With these efforts having failed to produce a response or a switch to the new email address, Cox says that it enlisted outside counsel in June of 2020 to send Rightscorp a certified letter at its California business address, "agents for service of process registered with the Delaware Department of State" (where the company is incorporated), and "the California Secretary of State (Rightscorp's principal place of business)."
The message – which Cox was able to confirm that individuals signed for – relayed that the 59-year-old ISP would cease accepting infringement notices at the old email address "effective immediately." Rightscorp didn't respond but, like before, "stopped sending Cox notices for several months, from July 2020 through December 18, 2020."
During this five-month stretch, the plaintiff rolled back the aforementioned feature that forwarded copyright-infringement notices from the old address to the new one and also began dispatching "a 'bounce-back' email to any sender of a notice of alleged copyright infringement to the [email protected] address, which informed the sender that Cox would not process the notice and of the proper address to which to direct such notice."
Nevertheless, Rightscorp resumed sending notices to the incorrect address, including more than 50,000 notices "over just a few weeks between December 2020 and January 2021." Cox Communications, in late March of 2021, then fired off yet another certified letter, but "this time the letter was marked 'Return to Sender' and returned as undeliverable, even though the mailing address was (and remains) the" same.
Moreover, so too was another certified message sent "to the street address Rightscorp provided on its notices of claimed infringement" as well as to BMG (to make the company "aware that Rightscorp was sending improper notices on its behalf") – though neither entity responded, per the suit.
"In the month of April 2021 alone, Rightscorp sent Cox more than 75,000 invalid notices," the text continues. "Cox has been forced to expend significant resources in order to identify and remove these notices from its [email protected] inbox and close out and archive the internal tickets generated by these defective emails."
Finally, the multifaceted suit states: "Rightscorp's business plan is simple, and corrupt: it floods an ISP with an enormous number of notices, each of which purports to accuse an internet subscriber of copyright infringement. It demands that the ISP forward the notices to the accused subscribers. And with each notice that is forwarded, Rightscorp attempts to extort the receiving subscriber into making a monetary settlement with Rightscorp.
"Rightscorp has refused to comply with Cox's request to send notices to the correct [email protected] email address in a thinly veiled effort to fabricate potentially massive secondary infringement claims against Cox for Rightscorp's client BMG and other prospective clients.
"Defendants hope to fabricate an argument that Cox should not be entitled to DMCA safe harbor protection because it failed to appropriately terminate putative 'repeat infringers,'" the lawsuit reads.
As a result, Cox is seeking a declaratory judgement that the notices at hand are invalid, particularly because it "anticipates that at any moment BMG may file massive secondary infringement claims against it, based on Rightscorp's defective notices."
Plus, the ISP is seeking injunctive relief for alleged violations of Section 17,200 of the California Business & Professions Code as well as "compensatory and punitive damages."
At the time of this piece's publishing, BMG and Rightscorp didn't appear to have responded publicly to Cox's lawsuit. Separately, the latter entity is officially appealing the $1 billion copyright infringement verdict that a jury levied against it in December of 2019.