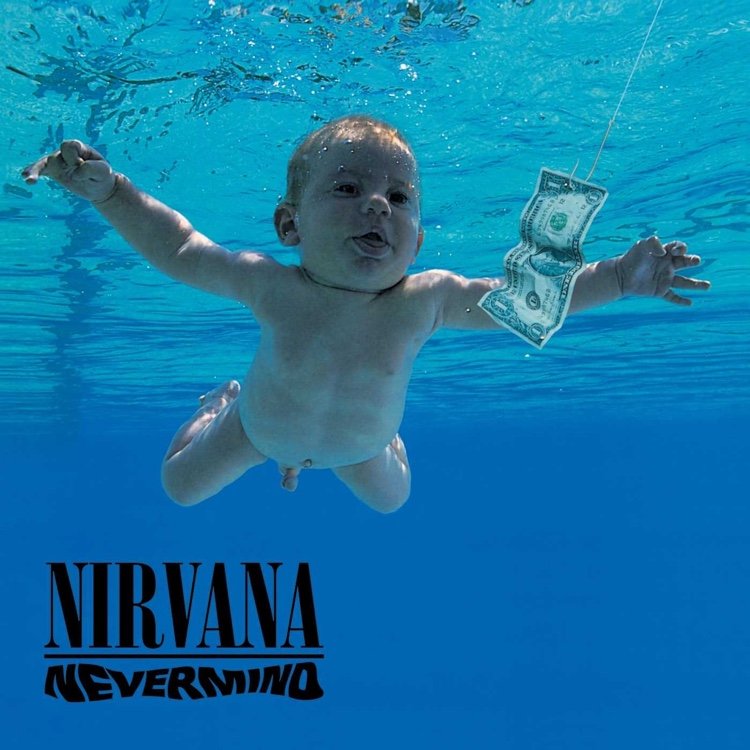 Late last month, Nirvana officially moved to dismiss the "facially ludicrous" child-pornography and sex-trafficking lawsuit filed by Spencer Elden, the 30-year-old man who appeared on the cover of Nevermind (1991) as a baby. Now, a federal judge has tossed the action and provided Elden with "one last opportunity to amend his complaint."
Judge Fernando M. Olguin just recently granted the motion to dismiss Spencer Elden's child-pornography complaint, which was specifically filed against the members of Nirvana as well as the group's namesake company, Universal Music Group, Geffen Records, and Courtney Love (as the executor of Kurt Cobain's estate), among others.
An oral argument regarding the defendants' initially mentioned motion to dismiss had been scheduled for Thursday, January 20th, Judge Olguin noted in the dismissal order. And as part of this schedule, Elden had until Thursday, December 30th, to file his motion opposing Nirvana's move to dismiss the suit.
But the Nevermind-focused litigant failed to submit said motion by the deadline, according to the presiding judge, who consequently granted the motion to dismiss. Plus, as highlighted at the outset, the court afforded Elden "one last opportunity to amend his complaint," calling on the plaintiff and his legal team to "carefully evaluate the contentions set forth in defendants' Motion."
These contentions include the ideas that "a ten-year limitations period" bars the child-pornography claims from Elden. The sex-trafficking allegations are likewise barred by a statute of limitations and, under the corresponding 2003 law, a clause that prohibits "retroactive application to conduct by a defendant that pre-dates its effective date," the defendants said.
If Elden intends to continue his hunt for "restitution and disgorgement of all profits and unjust enrichment obtained as a result of" the allegedly unlawful conduct pertaining to the Nevermind cover, he'll have until Thursday, January 13th, to submit an amended suit, per the court order. And "failure to timely file" the updated complaint "shall result in this action being dismissed without prejudice for failure to prosecute and/or failure to comply with a court order."
At the time of this piece's publishing, it didn't appear that Spencer Elden or the Universal Music Group defendants had commented publicly on the dismissal. Moreover, the latter parties have appeared relatively unfazed by the lawsuit since it was introduced in August. All manner of 30th anniversary editions of Nevermind released with the original cover in November, as did a number of t-shirts and other merch items.
Independent of this much-publicized courtroom confrontation, a federal judge in October dismissed an infringement lawsuit against Nirvana, involving an illustration that allegedly appeared on Nirvana t-shirts, mugs, buttons, and more. In doing so, however, the court stipulated that Nirvana must agree to face the suit in the plaintiff's native UK should it be refiled there.