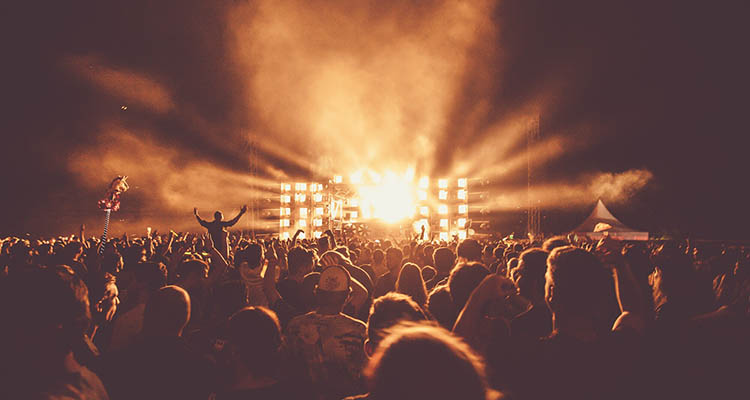 Live Nation (NYSE: LYV) achieved its "highest quarterly attendance ever" during Q3 2022, according to a newly released earnings report, as revenue spiked by nearly 130 percent from the same three-month stretch in 2021.
The Ticketmaster parent company just recently posted its financials for the three months ending on September 30th, after touting its performance and ticket sales in earnings reports for 2022's first and second quarters.
Amid the full-scale return of crowd-based entertainment, the ever-controversial Live Nation carried this momentum into Q3, when revenue is said to have surpassed $6.15 billion. The figure reflects the aforesaid 130 percent or so year-over-year (YoY) improvement as well as a 38.77 percent jump on a quarterly basis.
Within the Q3 2022 total, Live Nation indicated that it had pulled down $5.92 billion from concerts – a YoY hike of almost 146 percent and a quarterly boost of 47.11 percent.
Predictably, given the results on the revenue and attendance sides as well as concerts' continued comeback, Ticketmaster turned in relative growth of its own in Q3, with revenue listed at $531.6 million, up 42.06 percent YoY but down 7.59 percent quarterly. Live Nation also disclosed a 3.22 percent quarterly decrease in total tickets sold, 135,367.
Rounding out Live Nation's Q3 2022 revenue is $343 million from "sponsorship & advertising," which grew by 96.67 percent YoY and 30.02 percent quarterly, according to the breakdown. And as a result of these gains, Live Nation pointed to Q3 operating income of $506.2 million, more than three times the sum in Q3 2021 and 58.83 percent above the Q2 2022 total.
Shifting to the numbers behind the shows and attendees that fueled Live Nation's Q3 expansion, higher-ups identified 11,219 events for the quarter – a little over double the business's event count for the identical period in 2021.
Nevertheless, the figure slipped by 1,269 from Q2 2022, as a 251-show boost in North America was unable to offset a 1,520-show decline internationally, per the analysis. In keeping with these stats, Live Nation indicated that the number of attendees at its Q3 events outside North America had dipped by 6.98 percent from Q2 to 15,202, against an over 12,000-fan boost for North America itself and its 29,089 attendees during the third quarter.
Looking forward to next year, Live Nation stated that it had already sold more tickets to 2023 events than it had for 2022 as of Q3 2021 (excluding rescheduled happenings), with "confirmed sponsorship" up 30 percent for 2023 against 2022 sponsorship figures in 2021's third quarter.
At the time of this writing, Live Nation stock was down 6.15 percent from its previous close (and 40.80 percent since 2022's beginning), with a per-share price of $71.72.