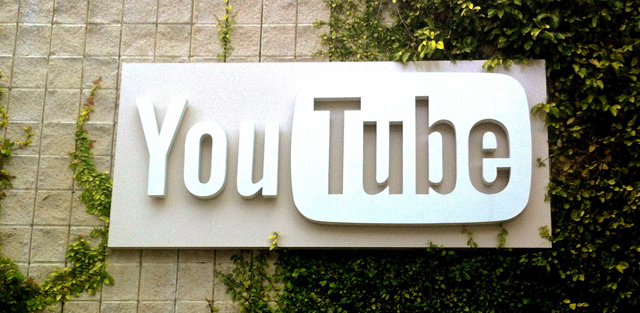 "Each month in 2011/2012, there were an estimated 30 billion+ views of videos with music in them.  Of those videos, about half  have been authorized to have advertisements on them, generating about $1.2 billion over the course of a year.  About half of the views are not monetized," Audiam founder, Jeff Price, explained to me over Skype.
Audiam looks to monetize the other half and get artists paid.
YouTube is the #1 music streaming service in the world.  Way above Spotify, Pandora and Rhapsody, combined.  How musicians and songwriters can truly make money off of YouTube (other than the obvious "buy this song on iTunes" annotation) is the fuzzy part.
Audiam seeks to offer an easy button to get musicians, songwriters, composers, publishers and labels paid. No paperwork. No loss of rights. No headaches.
Like Tunecore, Jeff Price originally started Audiam for musicians, but once publishers and labels got wind of how effective Audiam's system is at grabbing revenue and managing copyrights, they began to jump on board.
Audiam, which launched in July of 2013, represents Jason Mraz, Dolly Parton, Daft Punk, Pretty Lights, Trent Reznor, Tori Amos, Ron Pope, Jimmy Buffet, Eazy-E, Graham Nash, Lenny Kravitz, Bone Thugs And Harmony, NWA, Dandy Warhols and thousands more.
Artists, composers, publishers and labels can sign up for Audiam. They upload their music and Audiam works with various content ID programs to "fingerprint" the recordings and sift through the billions of videos on YouTube to find this music. Once found, Audiam gets YouTube to place ads on these videos and then Audiam collects this revenue and pays the artist, composer, publisher or label their respective royalty amount.
Videos make money if a banner ad is clicked or a whole video ad is watched (or watched for at least 30 seconds).
But I Already Make Money From YouTube!
If you have already setup a Google Adsense account and make money off of your videos on your channel, you will still earn the exact same amount.  Audiam will get ads placed on OTHER USER's videos (containing your music) and get you paid.
If you want Audiam to collect money from ads on your channel and pay you directly (instead of YouTube), they will (for free).  The only benefit to getting Audiam to pay you for ads on your channel is that Audiam has no minimum earning threshold whereas YouTube won't pay you until you earn $100.
What Does YouTube Pay?
YouTube pays out 55% of what advertisers pay them.
Cost
It costs nothing to signup for Audiam.  Audiam pays out 75% for revenue collected on other people's videos and pays 100% on revenue collected from videos on your own channel.
The 3 Copyrights
Every video containing music has 3 copyrights: one for the song ("Composition"), one for the sound recording ("Master") and one for the video.  If you write and record the song and create the video, you own all three.
If Jason Mraz writes a song and you cover it live and upload that video to YouTube, Mraz owns the Composition and you own the Master and the video.  However, YouTube will not monetize a video unless they have clearance for ALL THREE copyrights.  Mraz will not make money on his song on your video if you don't authorize it, however, if you both DO (through Audiam) you and Mraz could each earn revenue from that video.
If your fan uploads a video of her baby dancing to your song (that you wrote and recorded), the only way YouTube will place an ad on the video is if both your fan and you authorize it.  If YouTube gets clearance, YOU (via Audiam) will get paid all of the earned royalties from that ad.
The Clusterfuck
Many videos on YouTube that should be earning thousands aren't because they either have too many claims, or none at all.  Literally, any YouTube Partner that has access to the internal claims section can claim ownership of ANY song in ANY video.  YouTube has no way to verify the accuracy of any claim as there is no master database with this information (anyone looking for a startup idea?).
Once there are too many claims, YouTube throws up its arms and says "fuck it, no one's getting paid" and shuts down the ads.
Audiam goes in and straightens all of this out and gets their users paid.
Audiam has even created a technology that notifies them when someone else attempts to claim their users' videos.  If YouTube removes the ads and shuts down payment, Audiam will know about it immediately and jump in to fix it.
Covers
Audiam also uses various technologies (including YouTube's "Melody Match" program and basic song title search) to track down cover versions of songs in Audiam's catalog.  Meaning, if your fans cover your song and upload a video, you'll get paid!  So, encourage your fans to cover your songs! Post it on your Facebook, Twitter, website and of course YouTube and say something like, "You have my permission!  Here are the chords.  Here are the lyrics.  Let's see what you can do!"
Maybe run cover contests and post the winner's video on your website.  Or if you're a touring artist, have the winner open for you when you tour through her town!  If John Mayer ran this contest, I'd enter it.
Pay Your Fans to Use Your Music
One of the coolest features of Audiam is the ability to get your fans paid to use your music in their videos.  How it works, you pick a song and allow fans to make money on that one song.  Your fans need to sign up to Audiam.  Once they do, all they need to do is upload a video with that song in it, click the Authorize button when they get the notice from YouTube, and they'll start getting paid.
By doing this, you are incentivizing your fans to create videos with your music.
This is a very new feature Audiam is experimenting with and currently artists are only able to give away ALL of their earned royalties for designated songs, but this will change in the future and eventually musicians will be able to designate a percentage of their royalties to share with fans.
As of now, this pay-your-fans feature is only being offered for the month of February, but Price mentioned the feature will become more permanent in the future.
You're thinking, why would I pay my fans to use my music?!  I NEED that money!  It's MY money.  Wah.  Think of it this way: if you get 10 fans who normally would not have even thought to use your music in their videos, but then decide to and each video gets viewed an average of 1,000 times (during the month of February), that's 10,000 more views of your song, with 10,000 more people hearing your music.  Hell, you can ask your fans to include an annotation linked to iTunes and also include your links in the video description.  Think of it like a very cheap ad campaign (that costs you nothing out of pocket).  And remember, for god's sake, this getting-paid-for-your-music-in-other-people's-videos service didn't exist to you 5 minutes ago.  So try it out!  PAY YOUR FANS to use your music.
Fans can browse audiam.com/music to search music to download (for free), use and make money on (for the month of February).
PROs?
Performing Rights Organizations (like ASCAP, BMI, SESAC, SOCAN, etc) have a deal with YouTube.  PROs pay their songwriters and publishers for EACH 'public performance' (video play) of your song.  Theoretically.  I haven't seen any YouTube royalties from ASCAP for my 300,000 views.  I'm talking to you ASCAP!  Are you there??  (I do appreciate the money you got me for the TV placements though. Thanks!)
Audiam doesn't have anything to do with the PRO collection. It's totally separate.
"What drove Peter and I to start and build TuneCore [is] what drives us now:

Artists deserve to be paid for the use of their music. Further, the new music industry is about SERVING the artist, not EXPLOITING them.

Be fair, be transparent, work for them.  And never forget, that without the artists and music creators, we would not have a job

We are the best in the world at what we do.  The day we are not, we deserve to lose our customer." – Jeff Price, Audiam
To learn more about Audiam visit the website: audiam.com
If you have any questions feel free to post them in the comments and if I know the answer, I'll respond.
Otherwise you can check out Audiam's FAQ here. www.audiam.com/faq or email them [email protected]