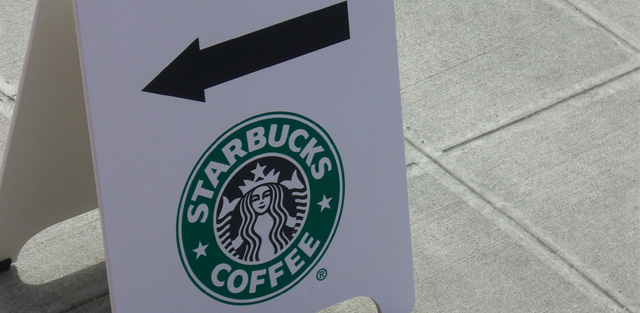 Starbucks announced yesterday that it will stop selling CDs in their 21,000 retail stores by the end of March. Once you've lost Starbucks, you've lost the game. CDs are done. MacBook Pros don't come with CD drives anymore. Fewer new cars are coming with CD players. And with the seamless integration of Spotify, Pandora, and iTunes from the phone to the car (and smart TVs), CDs are becoming more of a hassle and offering less convenience than they once did.
Last year, Americans bought 257 million albums – an 11% drop from 2013. Of those, 140.8 million were CDs (a 15% drop from 2013). And only two CDs went platinum (Taylor Swift's 1989 and the Frozen soundtrack). However, 9.2 million vinyl records were sold – a 51.8% increase from 2013. And now vinyl accounts for 6% of ALL album sales.
+The Future Of Music Is Not Downloads… Or Streams
2014 will mark the last year CDs surpass digital album sales. And this drop will be drastic. Target's CD sales dropped 19% last year. How much longer will they hold onto the format? I give them 1-2 years.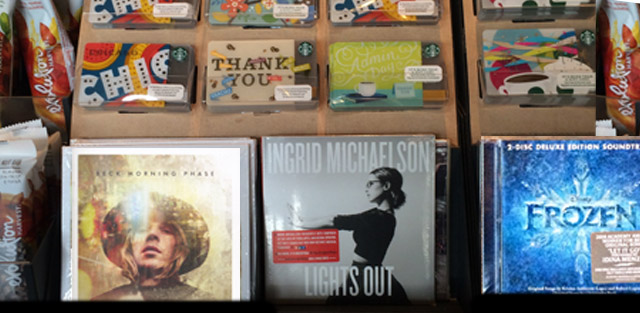 Vinyl sales will continue to rise.
Barnes and Noble, Urban Outfitters, Whole Foods and Hot Topic have recently gotten into the vinyl game. And my money is on Starbucks to follow. Vinyl sales will never make up for the drop in CD and digital sales, however, at least there is a growing niche group of Millennials (myself included) who are engaging in a full-on, tactile-accompanied, active listening experience.
Streaming, of course, is the dominant format in which most are listening to music. In 2014 there were 476 million "albums sold" – according to Billboard's new system of 1,500 streams = one album sale.
And this will only increase. Fighting streaming has been a losing battle and it's quite embarrassing how many are still on their anti-streaming rampage. Fighting for higher royalties from streaming services is noble. Hoping they would all just die so we could return to the age of $18 CDs is just stupid.
+Why Other Musicians Shouldn't Copy Taylor Swift
Starbucks And Music
Since purchasing Hear Music in 1999, Starbucks has jumped head first into the music business. They even created their own label and released original material from Paul McCartney, Joni Mitchell, Alanis Morissette, James Taylor, Sia, Carly Simon and Ray Charles, along with many compilation albums. They started offering their Song of The Day download cards in 2007 and the program has continued with Pick of The Week download cards which now include apps. Starbucks has no plans to end this program anytime soon.
With the revamp of their smart phone app, not only can you pay for a coffee by scanning the barcode within the app on your phone, but you can download the Pick of The Week seamlessly.
"Starbucks continually seeks to redefine the experience in our retail stores to meet the evolving needs of our customers. Music will remain a key component of our coffeehouse and retail experience, however we will continue to evolve the format of our music offerings to ensure we're offering relevant options for our customers. As a leader in music curation, we will continue to strive to select unique and compelling artists from a broad range of genres we think will resonate with our customers." – Starbucks rep
Offering CDs in Starbucks stores was never intended to be a money maker for the coffee chain. It was to enhance the experience for their customer. By offering CDs at the register, it encouraged a conversation with the barista ("Partner") and the customer. When I worked at Starbucks back in 2007, I'm pretty sure more CDs were stolen than purchased. And our manager wasn't too concerned about it. I remember her saying that Starbucks built theft into the price.
Starbucks has always been a leader in progress. From their healthcare offerings to employees working just 20 hours a week (long before Obamacare), to the Create Jobs For USA bracelets which raised money for small business growth, to paying for their Partners' college education. Progress, however, does not include antiquated plastic discs.
Photo by Piatus from Flickr and used with the Creative Commons License