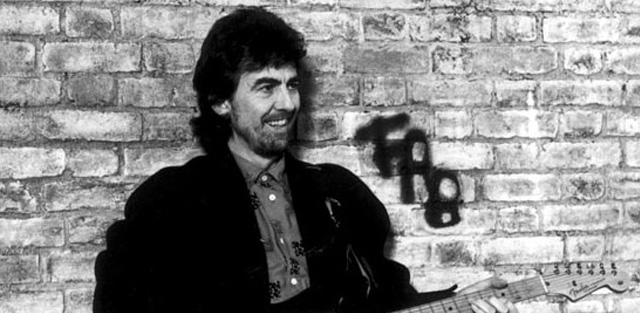 The jury messed up. The courts failed us. But what do you expect in a trial arguing "feel" and "vibe." There is no actual "truth" that is being sought after. No, "and the suspect's DNA matches perfectly with the DNA found at the crime scene." Boom! Every criminal prosecutor would no doubt exclaim "boom" silently after a reveal like that.
But there was no "boom" in this case. Yes, the rhythmic elements are similar. Yes the bass lines are similar. But so are the beats of nearly every pop song of the past 5 years. And bass lines? Most funk/ R&B/soul songs have similar phrasing and structure. The melodies in the two songs are quite different. The chord changes are different.
+Pharrell Williams and Robin Thicke Will Pay $7.4 Million For Copyright Infringement 
No doubt, Pharrell and Robin Thicke (even though he was "high on Vicodin") used "Got To Give It Up" as inspiration. But EVERY artist in EVERY studio in the world plays songs in studio as inspiration. That means nothing. Pharrell is now wishing he never added those last minute bottle clanks. Honestly, the bottle clanks are the most similar elements of the songs. Take out the bottle clanks and Pharrell and Thicke are $7.4 million richer.
Here are 22 songs that sound MORE similar than Blurred Lines and Got To Give It Up:
George Harrison – "My Sweet Lord" and The Chiffons – "He's So Fine"
This went to court and the judge ruled that even though the tunes are nearly identical that Harrison was guilty of only "subconscious plagiarism." It helps to be a Beatle.
Sam Smith – "Stay With Me" and Tom Petty – "Won't Back Down"
Now here's a clear cut case of "subconscious" borrowing. The chorus melodies are nearly identical. But Tom Petty didn't sue and even said "these things can happen." Petty was given co-writing credit by Smith.
The Beach Boys – "Surfin' USA" and Chuck Berry – "Sweet Little Sixteen"
The Beach Boys are not the only artists that have stolen from Chuck Berry. These melodies are indisputable. So similar that Chuck Berry became the (sole) official writer of the music – after the song was released of course without giving Berry a credit. Brian Wilson's father/manager actually handed the copyright over to Berry's publishing company.
Red Hot Chili Peppers – "Dani California" and Tom Petty "Mary Jane's Last Dance"
Petty said "I seriously doubt that there is any negative intent there. And a lot of rock 'n' roll songs sound alike. Ask Chuck Berry."
"Spoonful of Sugar" (from Mary Poppins) and John Phillip Sousa – "El Capitan"
Bet you didn't know this one!
Vanilla Ice – "Ice Ice Baby" and Queen/David Bowie – "Under Pressure"
Vanilla Ice famously tried to point out the one note difference. How many notes were different in Blurred Lines? Oh right. ALL of them.
Ray Parker Jr – Ghostbusters Theme and Huey Lewis – "I Want A New Drug"
Who you gonna call? The Lawyers!
Coldplay – "Viva La Vida" and Joe Satriani – "If I Could Fly"
Cat Stevens and a hoard of others came out of the woodworks to accuse Colplay of ripping them off for this song. In the end, Coldplay and Satriani settled out of court.
John Fogerty – "The Old Man Down The Road" and Creedence Clearwater Revival – "Run Through The Jungle"
This is a case of being sued for copying YOURSELF. Yes, Fogerty's former publishing company sued him because "This Old Man Down The Road" and "Run Through The Jungle" (which he released with CCR 15 years prior) sounded so similar.
Radiohead – "Creep" and The Hollies – "The Air That I Breathe"
The Hollies co-writers, Albert Hammond and Mike Hazlewood were eventually given a writing credit on "Creep"
The Strokes – "Last Night" and Tom Petty (again!) – "American Girl"
The Strokes admitted they stole their song from "American Girl." But Petty's too cool to sue.
The moral of the story is, if you're going to steal, steal from Tom Petty.