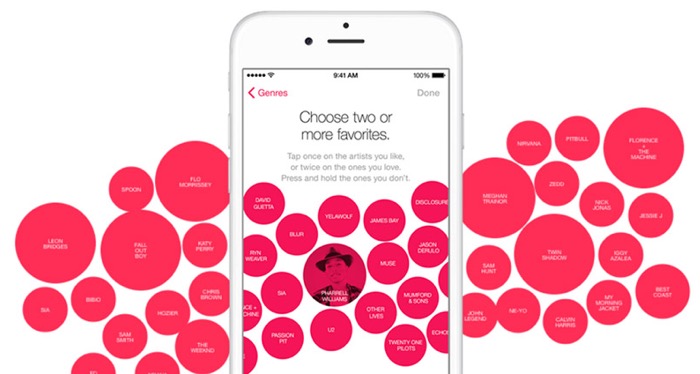 Since a late-June launch, America has been blitzed with Apple Music billboards, television spots, and endless media hype.  So why does Apple Music only have 15 million non-paying users?
The figure comes from the New York Post, which notes that at least half of those users haven't shut off the automatic credit card payments setting.  Which means, starting in October, a few million people may be paying for Apple Music, intentionally or otherwise.
Ultimately, that number could reach 7.5 million, or one-third Spotify's paying subscriber total.
In that light, perhaps the more important metric isn't how many people are subscribers in the first month, but how many continue into the second.
Back in August, Apple executive Eddy Cue pointed to 11 million users, though very few are actual, paying subscribers during the trial phase.  Looking forward, Apple Music could get a boost from the iPhone 6s, which packages the streaming service into the iOS9-powered deck.