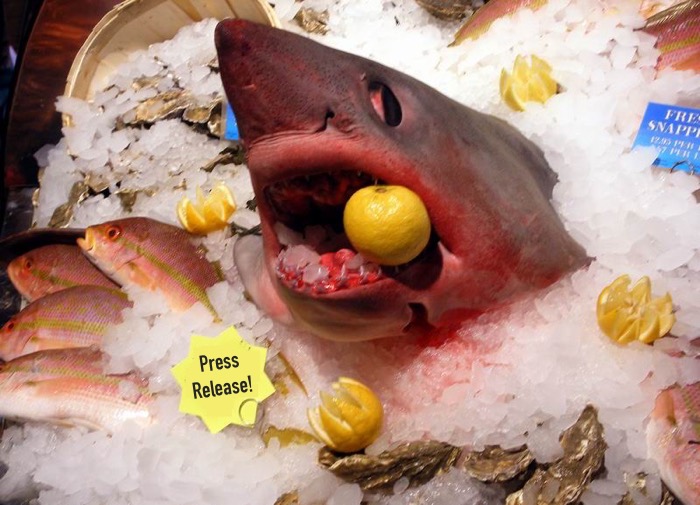 Grooveshark might offer a case study on what not to do PR-wise, with infuriated labels and angry artists ultimately burying the site and shaming its founders.  But hey, maybe it wasn't all the press guy's fault.  Accordingly, Shazam has hired former Grooveshark Corporate Communications EVP James Pearson as its new Vice President of Global Communications.
Speaking of bad PR, Collect Records has now 'fired' hedge funder Martin Shkreli, a warm financial supporter of the label who has now become infamous for jacking the price of life-critical drug Daraprim from $13.50 per tablet to $750.  Shkreli purchased the rights to Daraprim through his pharmaceutical company Turin in August, then quickly elevated the price of the pills by 5,000%, a 'no bueno' move for Collect.
On the music video front, VEVO has now tapped top Turner Broadcasting executive Phil Kent to become Chairman, according to details tipped by the New York Post.
Halfway around the world in India, Vodafone CEO Arun Sarin has jumped on as an investor and advisor to Saavn.  The streaming service now claims 18 million users, which is the US equivalent of maybe 70 people.  All jests aside, India does have an Android-heavy population that is potentially ripe for a serious music play.
Elsewhere in that general hemisphere, Sydney, Australia's 21,000-seat Allphones Arena has tapped Steve Hevern as general manager.
And over in the UK, Stevie Wonder manager Keith Harris has now stepped down as Director of Performer Affairs and recording performance rights society PPL.  Harris will continue with PPL on a consultancy basis, according to details shared with Digital Music News this week.