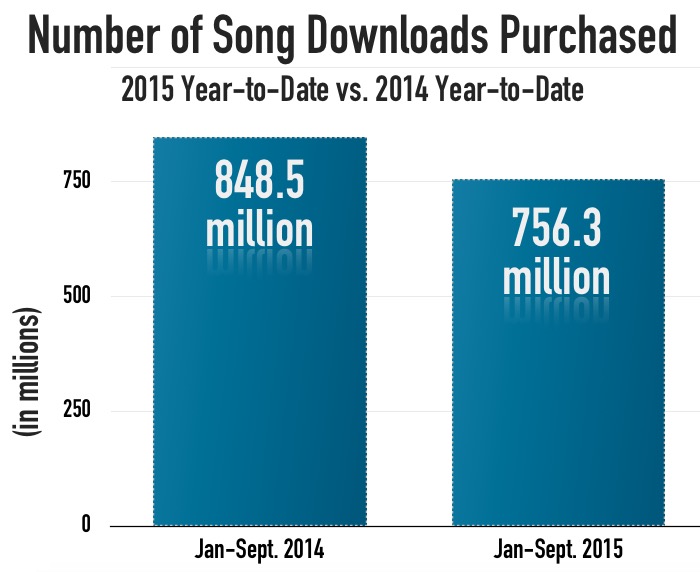 The year-to-date drop was precisely 92.2 million song downloads as of September 31st, according to stats released today by Nielsen for the first three quarters of 2015.  At this rate, the yearly gap will sprawl to at least 120 million songs by the end of the year.  Incidentally, packaged album downloads remained fairly steady, though the real picture is happening on the streaming side.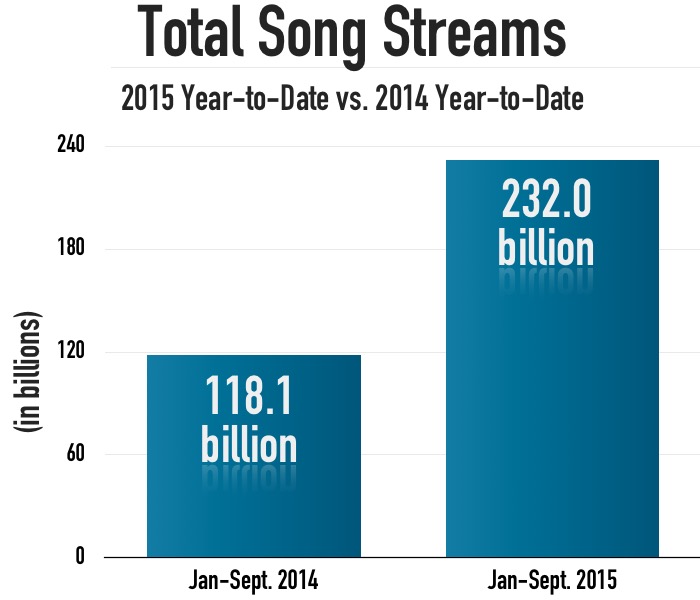 Meanwhile, paid subscriptions appear flat, according to first-half 2015 figures, and it's unclear whether those numbers improved over the summer.
More as further statistics come in.