It's a streaming music IPO. What could possibly go wrong?
Earlier, we pointed to some very troubling subscriber numbers at Deezer, the Spotify competitor that still hasn't set foot in the US and remains woefully unprofitable.  Previously, Deezer claimed to have amassed 6-plus million subscribers through an ex-US, global approach, but IPO filings revealed that roughly half were bundled subscribers that hadn't even played a single song in the previous month.
And, just 1.54 million were paying the full subscription rate, part of a growing-and-glaring problem surrounding actual, paying users.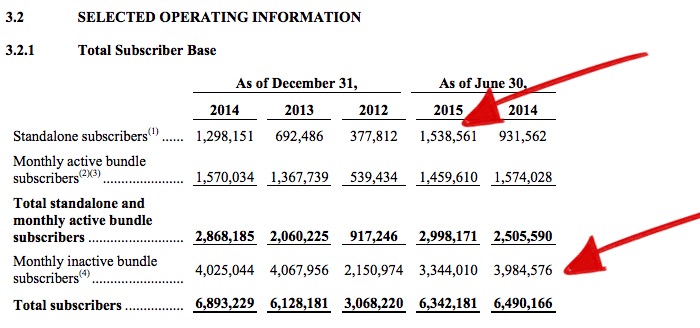 Sounds wildly unpromising, though Deezer is now plowing forward with its initial public offering in Paris.  According to more details now filed with Euronext, Deezer is aiming to raise roughly €300 million ($334 million) on French Wall Street.
Specifically, Deezer will generate 8,241,758 new share at an expected valuation range of between €36.40 and €49.24 per share.  The resulting valuation, at least on paper, would land between  €884 million and €1.088 billion ($1 billion to $1.24 billion).
Deezer expects to kick-off as 'DZR' on Euronext by October 30th.
Image by Tomás Fano licensed under Creative Commons Attribution 2.0 Generic (CC by 2.0).