#10.
Dave Grohl breaks his leg mid-performance, but still finishes the show.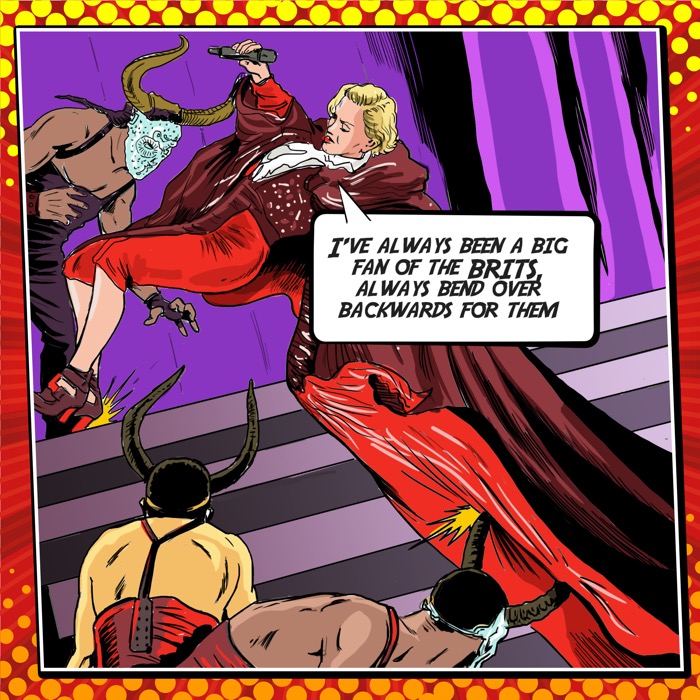 #9.
Madonna falls off stage during a live BRITS performance.
#8.
Nicky Minaj vs. Taylor Swift after the MTV VMA nominations!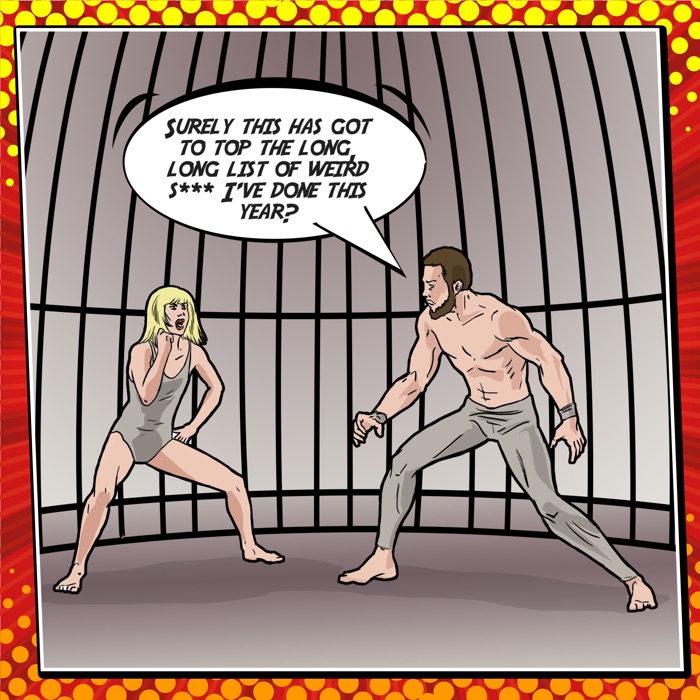 #7.
A shirtless Shia LaBeouf wrestles a tiny girl in Sia's Elastic Heart video.

#6.
Rihanna… B**** better have my money!
#5.
Zayn quits One Direction…
#4.
The Weeknd delivers a global summer anthem.

#3.
Justin Bieber redeems himself with global smash hit, 'What Do You Mean?' Every single song from Bieber's Purpose album charted in the UK Top 100, beating the record set by The Beatles.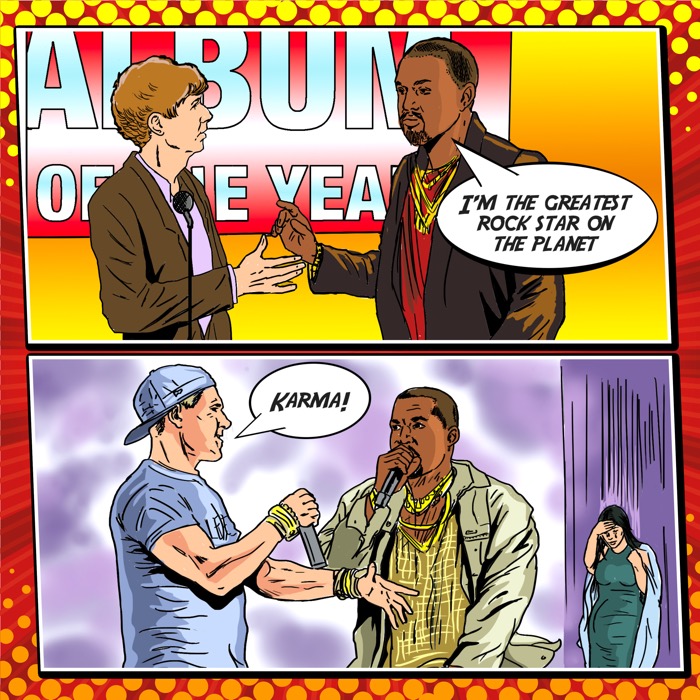 #2.
Kanye West experiences the bitter taste of Karma, after his headline Glastonbury slot is upstaged by prankster Lee Nelson.
#1.
Drake's 'Hotline Bling' video goes bigger than What Did the Fox Say?
All illustrations by renowned illustrator Brian Williamson, as commissioned by Deezer.  You can win the original of each design (or the entire set) by placing an online bid here.  All money raised through the auction will go directly to War Child – an international charity that helps children whose lives have been torn apart by wars in areas including Syria, Iraq, Afghanistan and the Central African Republic.