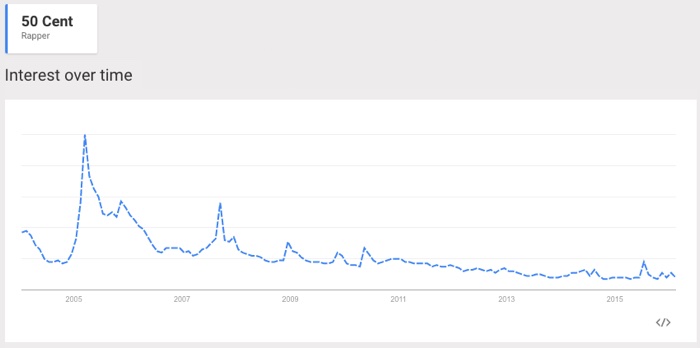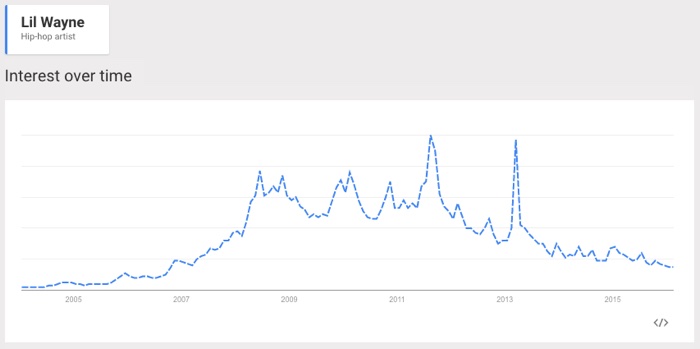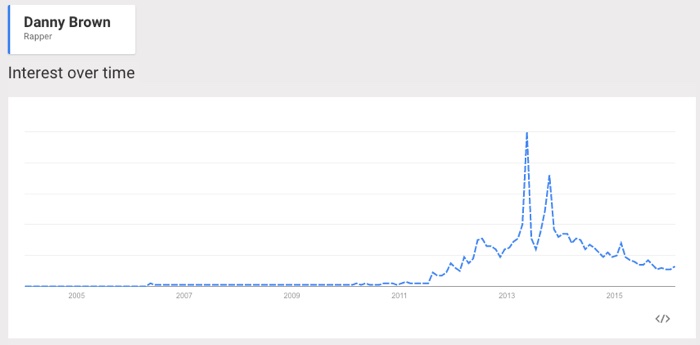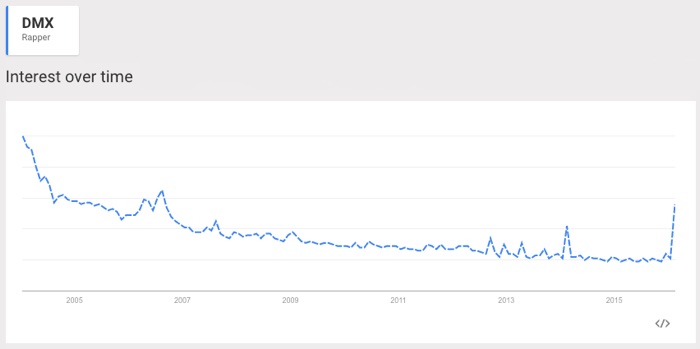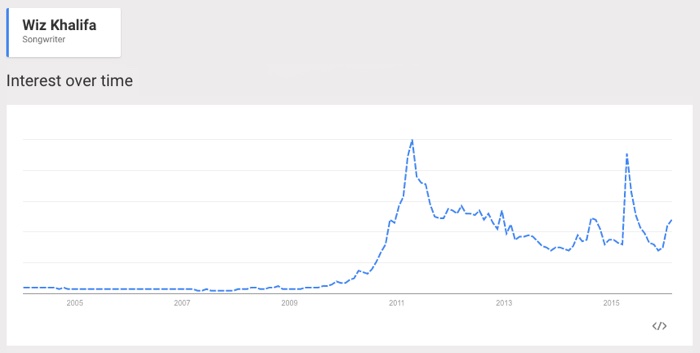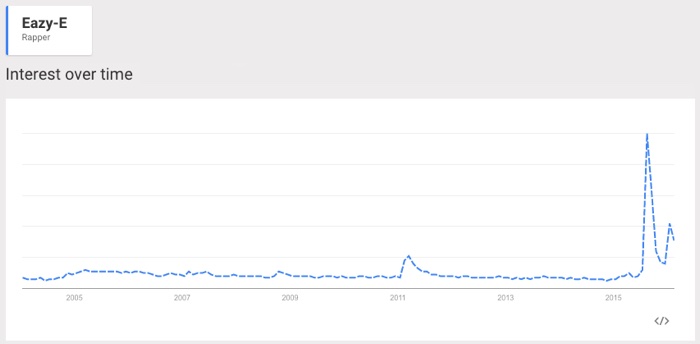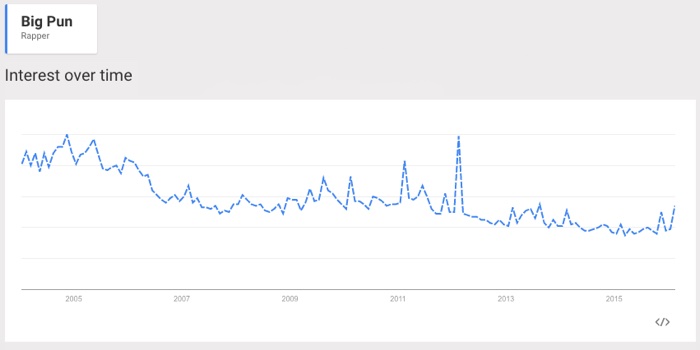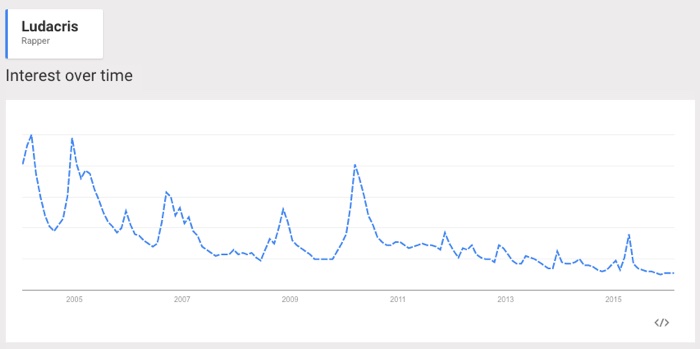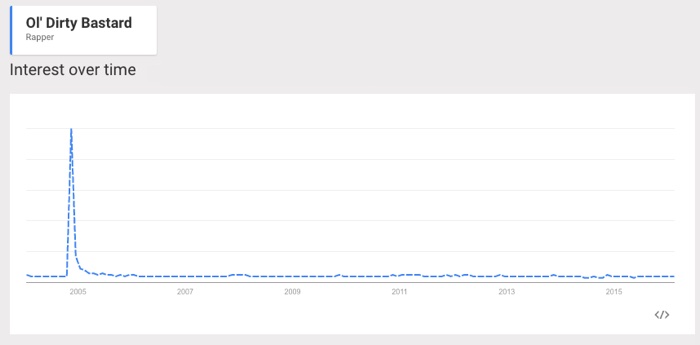 From Google's beta-stage measurement analysis of topics, designed to accurately measure overall interest in broader topic areas, not just one specific search term.  In this case, rappers (and music artists) represent a definable category bucket.
Results are relative to previous interest, but Google doesn't offer absolute search volumes.
And, check out our other relative popularity lists: digital music services, musical instruments, music genres, magazines, and Christmas songs.
Join the DMN info-brigade!  Send any tips to [email protected], or (310) 928-1498 (complete confidentiality protected).