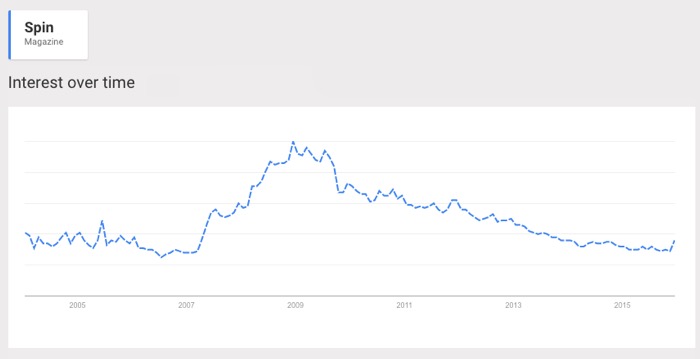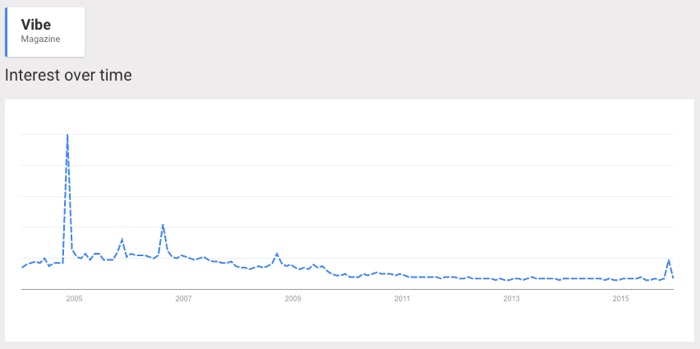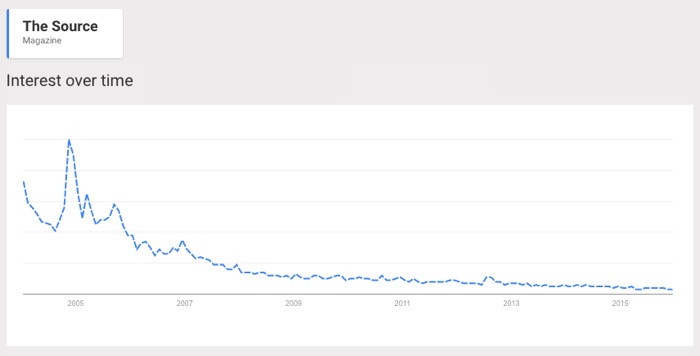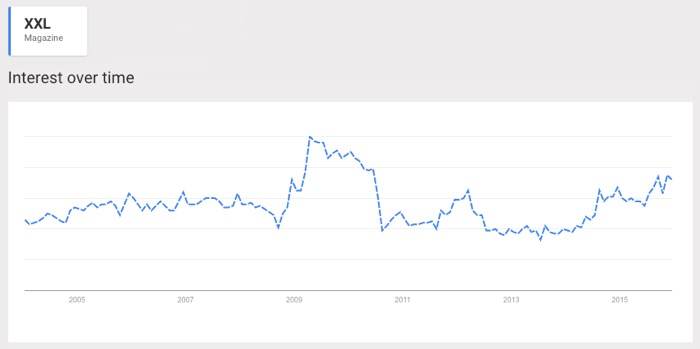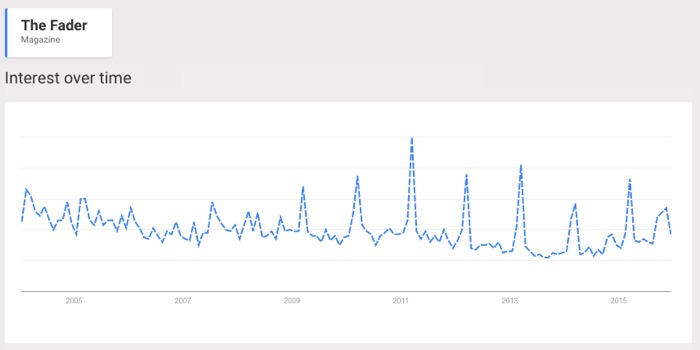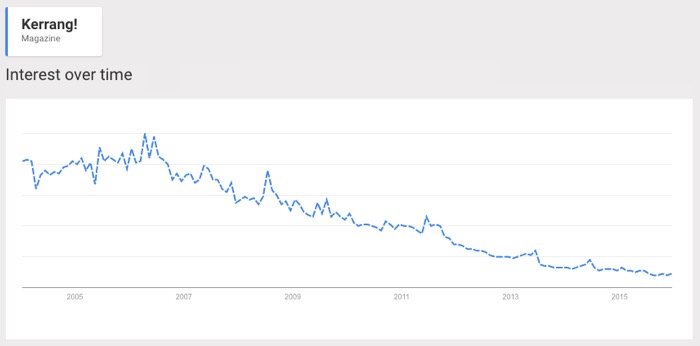 From Google's beta-stage measurement analysis of topics, designed to accurately measure overall interest in broader topic areas, not just one specific search term.  In this case, music magazines represent a definable category bucket.
Results are relative to previous interest, but Google doesn't offer absolute search volumes.
(Pictured on the cover of this story is the Rolling Stone edition featuring Boston bomber Dzhokhar Tsarnaev).
Join the DMN info-brigade!  Send any tips to [email protected], or (310) 928-1498 (complete confidentiality protected).