Lemonade.  It's the album that Beyonce fans have been waiting for, and it's actually pretty good.  Which sucks if you're a Spotify subscriber.
Lemonade is an emotional, heart-wrenching story of love, cheating and relationship issues, but aside from infidelity references there are also strong references to police brutality, rioting and slavery.   It's a real album with plenty of twists and real themes, and worth the listen.  That is, if you're willing to jump through the hoops of either (a) trial subscribing to Tidal or (b) downloading it on iTunes.  All of which is crappy if you're already paying for Spotify, Apple Music, or another streaming service.
It isn't the best deal for Beyonce fans, though die-hards will make the leap.  Either way, I jumped onto Tidal to check it out; here's my track-by-track review of the album…
'Pray You Catch Me' is the first song on the album and was written and produced by Kevin Garrett.  The sound is an eclectic mix of pop and r&b, and the song is a rhythmic slow-jam with a strong piano backing track.  It's actually quite catchy and the repetition of the words 'I pray you'll catch me listening' define the song. There are lots of 'ah's' and oh's which create a melodic sound which is really relaxing and calming. The song then leads into a dark space and has a really emotional feel to it with strong violin-like sounds with absent lyrics. Beyonce then softly ends the song with 'What are you doing my love?'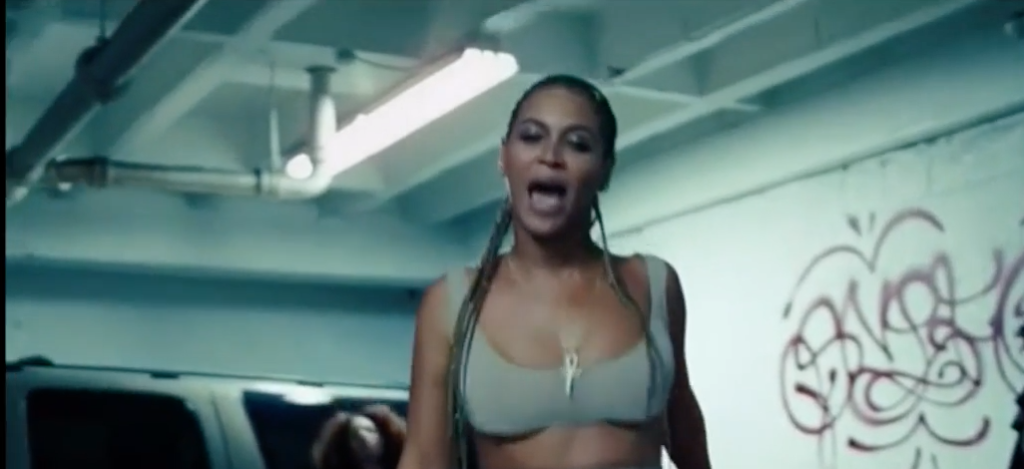 'Hold Up' is the second track on the album and probably one of my favourites as it has an uplifting light-hearted feel to the track with a smooth immersive ambience, which is juxtaposed by the heart-wrenching lyrics about jealousy and cheating. The song has a reggae-feel with a strong soulful sound, and throughout the song Beyonce asks rhetorical questions like 'What's worse…looking jealous or crazy?' Beyonce repeats the lyrics ' hold up, they don't love you like I love you, Slow down they don't love you like a love you, what a wicked way to treat the girl that loves you'. The song is one of those feel-good type songs which is quite ironic when you think of the lyrics that you are humming along to. Regardless, I felt myself signing along straight away.
Don't Hurt Yourself' is the third song on the Lemonade album and features Jack White – An american singer and songwriter and lead singer and guitarist of The White Stripes. The song leads in with a heavy drum bass and raspy vocals laced down by Beyonce. The song instantly has you bopping your head to the beat with its catchy lyrics. Beyonce opens up the song with a bold statement saying 'Don't Hurt Yourself…Who the f*** do you think I am…you ain't married to no average b**** boy.'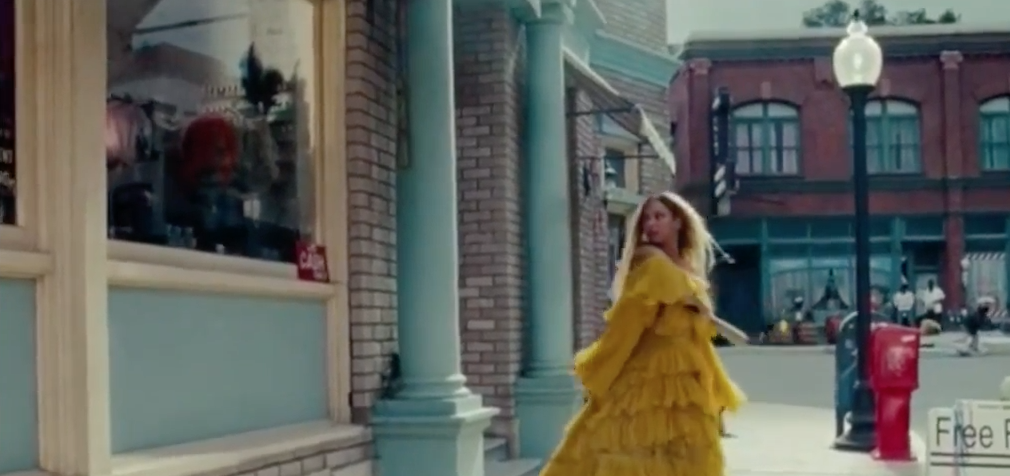 The song refers to cheating in a relationship, with many speculating that it is about her and Jay Z. The song includes the repetition of the lyrics 'Don't hurt yourself' and 'you just gotta let it be' which defines the meaning of the song. 'Tonight I am f****** up all your shit' Beyonce screams. She then wraps up the song with 'This is your final warning…you know i give you life….don't loose your wife'.
'Sorry' is the fourth song on the album and has a heavier production. This track has a really punchy sound and it made me want to get up and dance. Again, like the second song on the album 'Hold Up', Sorry has an up-lifting feel to the song, and is definitely a  female-empowering song. The lyrics that stand out are 'Middle fingers up, put them hands high, wave it in his face, tell him boy bye'. Mid-way through the song the track has a trap-like/psychedelic feel to it which I personally really liked.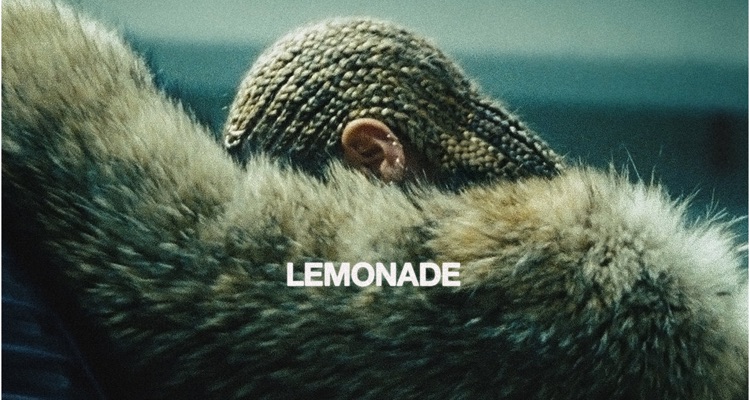 '6 inch' is the fifth track on the album and features The Weekend. The song is up-tempo and can be defined as a club-like track. The beat is strong and the mix of Beyonce's and The Weekend's vocals work really well together. The lyrics say 'she grind from Monday to Friday, works from Friday to Sunday', and is definitely one song for the ladies to enjoy. Beyonce also cleverly displays her vulnerable side as she sings 'come back …come back…come back' but also shows her resistance to accepting the situation.
 'Daddy's lessons' is the sixth song on the album and has a jazz style feel to it – It is an uptempo beat and has an old-school sound. It's one of those songs that makes you want to clap your hands and dance. Beyonce reflects on her up-bringing in Texas and her relationship with her father. She talks about the life lessons that her father taught her and the lyrics are fitting to the beat, which is heavily made with a guitar and has a real southern country feel. I listened to this song a few times and it isn't one that stuck out initially but it's really growing on me.
'Love drought' is the seventh song on the album and is very much an r&b type song. The song opens up with '10 times out of 9 I know you're lying and 9 times out of 10 I know you're trying'. Throughout the song Beyonce varies her tempo to portray emotion whilst repeating the phrase 'you you you and me could stop this love drought'. The song has a cool feel to it and it's really easy to listen to, I can imagine myself listening to this when relaxing at home.
'Sandcastles' is the eighth song on the album and is an emotional and soulful ballad. The song has raspy notes to it and also has a lot of soft runs throughout with lyrics that displays an indearing willingness to share her pain and experiences. The ballad is an emotional song which I actually really enjoyed listening to, but it's not a song you want to listen to first thing in the morning.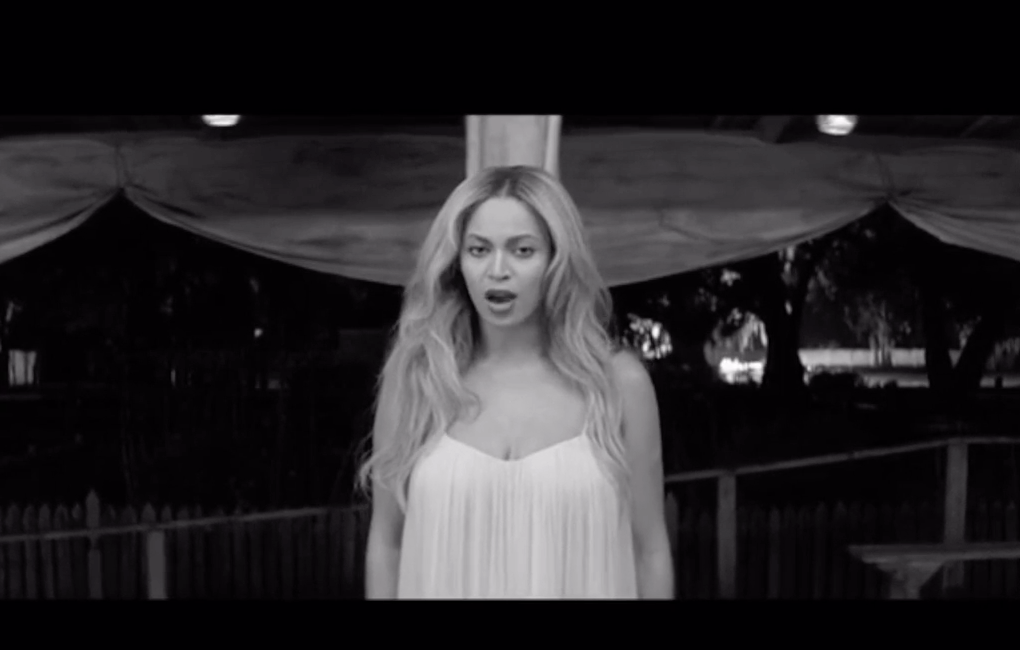 'Forward' is the ninth track on the album and features James Blake, who laces his soft smokey vocals on the track. The backing instrumental is predominantly a piano, but has some more heavily produced sections to the song. The song is the shortest track on the album and only lasts 1 minute and 19 seconds. But the song is sure to leave you wanting more – I found the mix of Beyonce's vocals and James Blake's to work really well together and it gave a really chilled out feel to the song.
'Freedom' is the tenth song on the album and includes a Kendrick Lamar feature. It is an up-beat r&b/hip hop style track. The vocals on this song have a soulful 70s feel to it, and there is also a gospel sound to the instrumental. Kendrick Lamar does the song justice and adds a different dimension. The collaboration of rap and r&b vocals worked really well and I enjoyed the suspense of waiting for Kendrick Lamar's verse.
'All night' is the eleventh song on the album and is an r&b soulful song with heavy sounds of an electric guitar. The song is definitely not an up-beat song, more of a chilled out 'party of one' type track. I had this song on repeat a few times and it is probably my second favorite song on the album after 'Hold Up'.
'Formation' is the twelfth and last song on the album and is quite the opposite of 'All night', as it's more of a club-popping song. It's an up-tempo track that mixes an array of genres from r&b to hiphop and mellow trap. Formation is the most catchy song on the album and like '6 inch' its a club-type track which makes you want to get up and dance.