What Radiohead's web and social media 'presence' looks like today…
I. Site.

II. Facebook.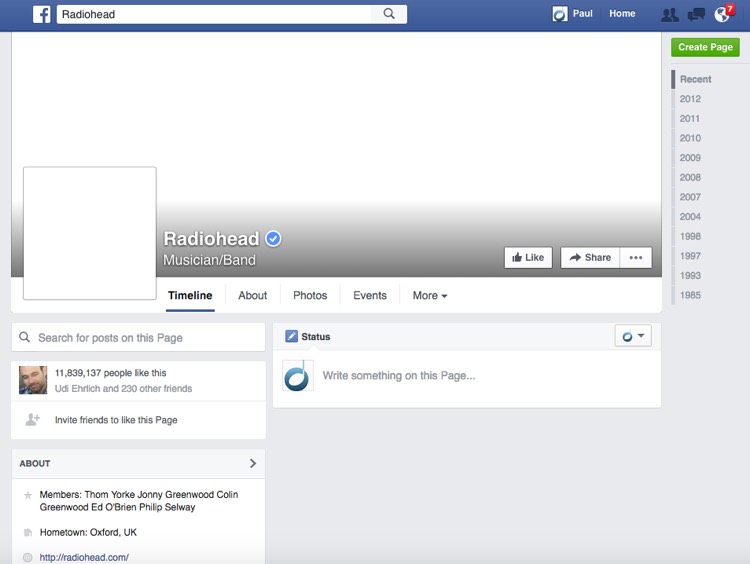 III. Instagram.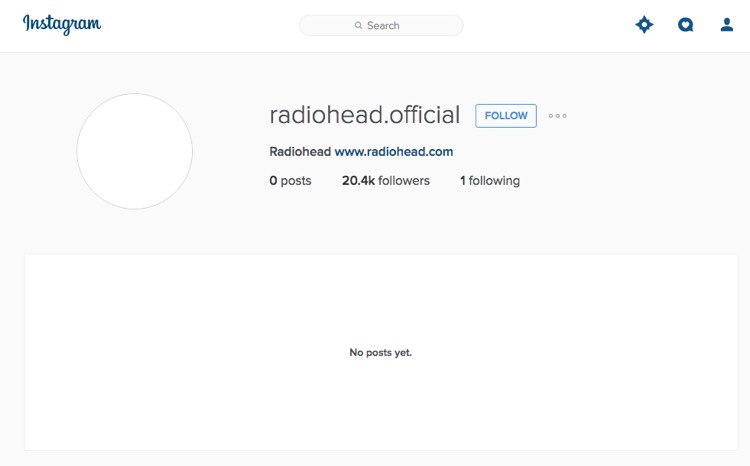 IV. Twitter.



V. Google +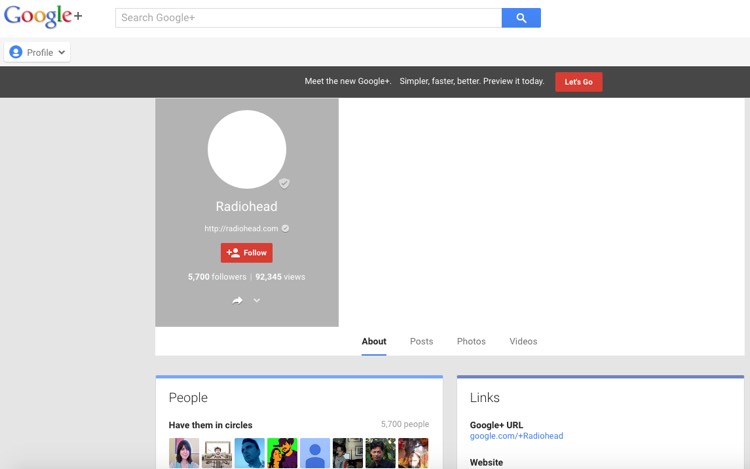 VI. …MySpace?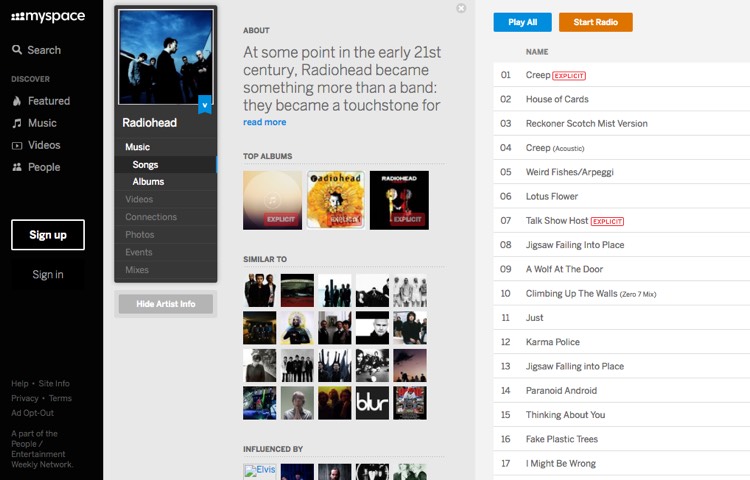 That last night could be next for deletion, with the band 'fading out' or wiping out pages in a staggered fashion.  All of which might be a great publicity stunt ahead of an upcoming release (hey, we wrote about it).  Whether this indicates some deeper message remains to be seen: earlier, frontman Thom Yorke spoke out sharply against Spotify and free streaming, with Atoms for Peace content unavailable (Yorke and bandmates don't have control over their earlier classics).
Then, there's this: die-hard fans have been receiving leaflets in the mail (from the actual postal service) with the cryptic message, 'Burn the Witch'.