Will this be the summer that finally killed indie record retail?
Update: Earlier today, we mistakenly reported that Record Parlour in Los Angeles was going out of business and clearing out 20,000+ pieces of vinyl.  The store called us to say they are definitely clearing out inventory, but that this is a regular process and they are definitely not going out of business!   Sorry for the misinformation.
Vinyl sales keep exploding, along with sales of turntables and peripherals.  There's even a brand-new, high-quality vinyl format on the way.  So why are so many vinyl stores closing down?
That's now an urgent question, with four legendary record stores shutting down in the past month alone.  In every case, the owners cited a mixture of killers, including Amazon free shipping, the entry of mega-retailers like Urban Outfitter and Barnes & Noble, massive rent hikes created by gentrification, and an audience that simply doesn't need recommendations and in-person curation anymore.
Strangely, we've seen a few smaller record stores popping up in enclaves like Malibu and Denver, though maybe those are exceptions.  The latest deaths are happening in major cities New York, Los Angeles, and Chicago, where pump-up efforts like Record Store Day (RSD) don't seem to be doing to trick.
Here are four that are boarding up this month alone…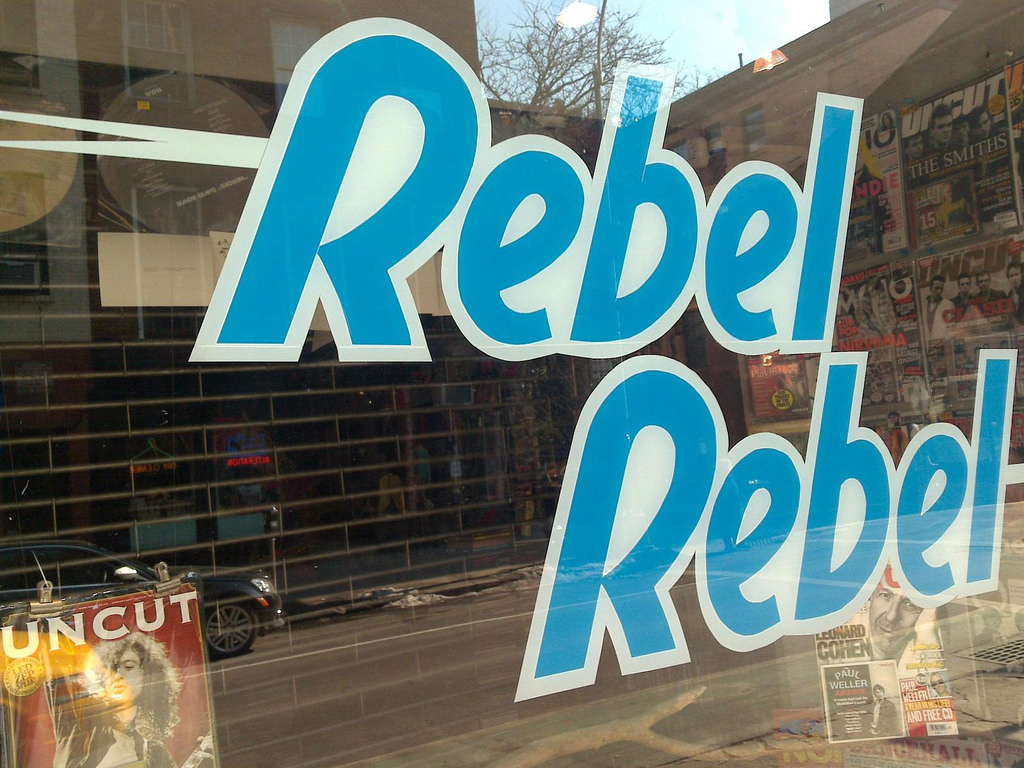 1. Rebel Rebel
319 Bleecker Street, West Village, NYC
Started: 1988
Closing: June, 2016
Reasons Cited: Rent increases, revenue problems, gentrification.
Citing a massive increase in rent, the West Village, New York record store is now planning to close its doors after 28 years in business.  In its place will be Scotch & Soda, a higher-end luxury clothing store geared towards high-income, young professionals.   "The owner of the building has raised the rent — what else is new," owner David Shabiro told Vanishing New York this morning.  "And they plan to put another basic 'high-end' clothing store in its place–because that's what the Village needs."
2. Other Records
15 E. 4th Street, East Village, NYC
Started: December, 1995
Closing: June, 2016
Reasons Cited: Rent increases, shifting consumer needs, revenue declines.
The hipsters live in Brooklyn now, and rent is doubling.  Revenues are now half of what they used to be in the 90s, and the owners wanted out before it became 'a nightmare'.  "Pre-internet we were a mecca for people," owner Josh Madell told the New York Times. "They would come to New York with $300 in their pocket because they'd heard or read about some records that they'd never seen anywhere."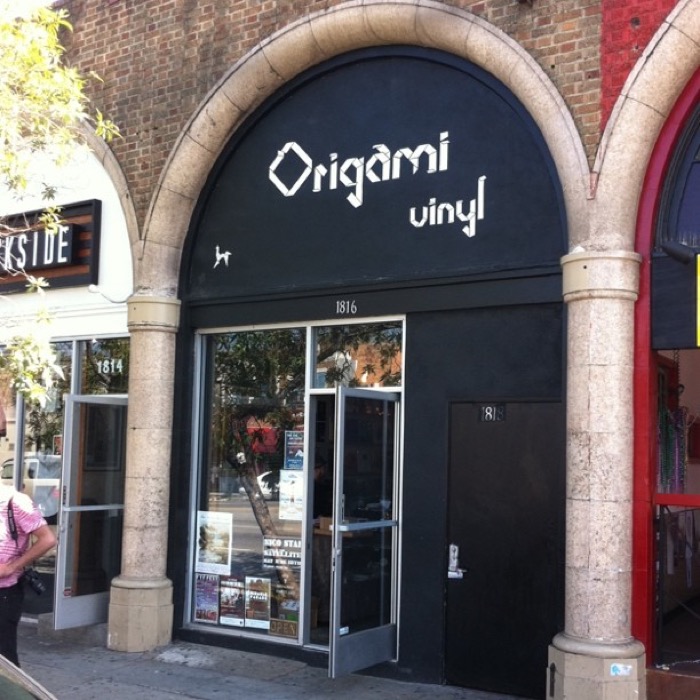 3. Origami Records
1816 Sunset Blvd., Echo Park, LA.
Started: April, 2009.
Closing: June, 2016
Reasons Cited: Rent increases, shifting consumer needs, revenue declines.
Reasons Cited: Lower margins and complications selling newer vinyl from emerging artists; lack of product diversification; flood of vinyl competitors in Echo Park neighborhood; bigger competitors like Amazon, Urban Outfitters, Barnes & Nobles.
"It was a labor of love, but it wasn't sustainable," owner Neil Schield told the Los Angeles Times.  "The last few Record Store Days were really bad for us, and the holidays were slow. It was one thing to compete with the shop down the street, but it's another thing when big-box stores like Amazon and Urban Outfitters have gotten into vinyl and offer free shipping. I was at the Americana in Glendale and the Barnes & Noble there had a huge sign advertising its vinyl section."
Other recently-shuttered record stores: Deadly Dragon Sound System on the Lower East Side, NYC; Israel's Records in Bedford-Stuyvesant, NYC; and Jazz Record Mart in Chicago.
Images: Rebel Rebel Records by Banalities (CC by 2.0); Origami Vinyl by Eric Steuer (CC by 2.0); Other Music front by Other Music; Record Parlour by Record Parlour.