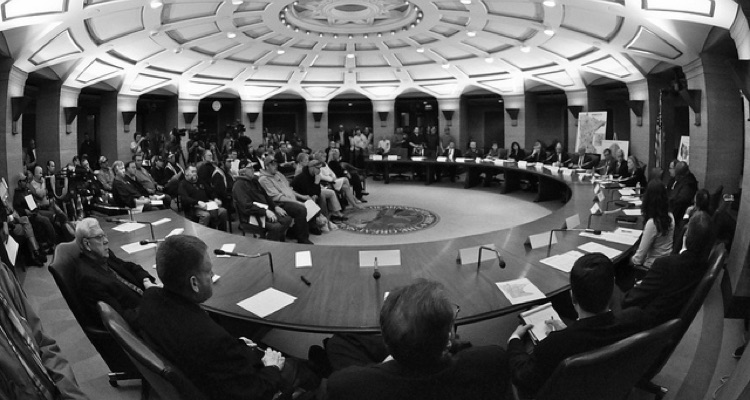 The latest executive shuffles across the music industry…
The International Federation of the Phonographic Industry (IFPI) has appointed Dr. David Price as Director of Insights and Analysis.  Price has worked for the IFPI since 2014, and started in the role of Head of Anti-Piracy Research and Analysis.  In his new role, Price will be responsible for managing the Insight team, providing industry analysis on music consumption, and the global recorded music market.
Deezer has hired Julia Herd as Vice President of Communications.  Herd comes from HTC, where she has worked for the past 6 years.  Throughout her time at HTC, Herd carried out various roles, including Global Director of PR, Senior Director of Global Communications, and VP of Global Comms.  In her new role with Deezer, Herd will bring her 16 years worth of experience in communications.
Apple Music and iTunes Europe is now saying goodbye to Neil West, who is shifting from a Head of Music role.  West will now take on the role as Head of Apps, Games and Music for the company in Southern Europe.
Elsewhere…
ADA — Warner Music Group's independent distribution and services arm— has elevated Brandon Squar from Senior Vice President of Digital Strategy & Revenue to Executive Vice President of Digital Sales & Strategy, Worldwide.  In his new role, Squar will report to David Orleans, ADA's President, Sales and Label Management.  Squar will be responsible for managing promotional and commercial opportunities for label partners, leading national and global digital consumer marketing campaigns, managing ADA's playlist strategy, and developing strategies for the company's independent label partners.
Universal Music Germany has hired Patrick Mushatsi-Kareba as General Manager of Marketing and Digital.  Mushatsi-Kareba comes from 8 years at Apple where he was Head Of Apple Music & iTunes Music GSA, Italy & PAN Europe.  In his new role, Mushatsi-Kareba will report to Daniel Lieberberg, UMG's Senior Vice President of Digital Music.
Also, for the latest jobs in the music industry, check out Digital Music News' Job Board.  Hiring?  It's $150 per post, $900 for unlimited annual postings.  
(Image by GovernorDayton, Creative Commons, Attribution 2.0 Generic, cc by 2.0)