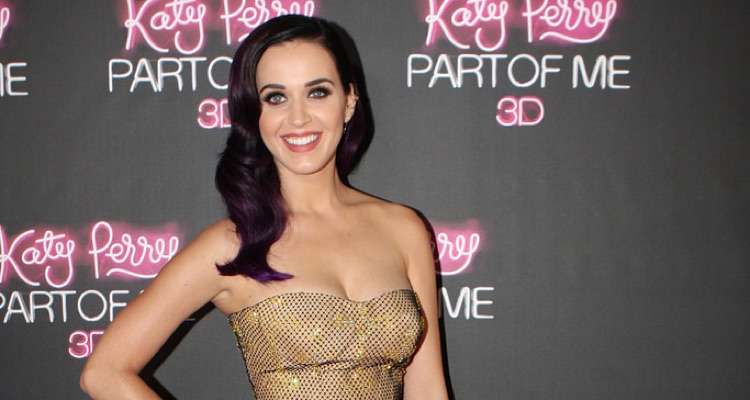 Katy Perry releases latest single 'Rise' on the streaming platform just in time for the Olympics…
Apple Music's latest artist exclusive comes from Katy Perry, with her latest single 'Rise'.  The song will be used as an anthem before and during the Rio games, and Perry said that releasing the track now was perfect timing.
In a statement Perry says,
"This is a song that's been brewing inside me for years, that has finally come to the surface. I was inspired to finish it now, rather than save it for my next album, because now more than ever, there is a need for our world to unite,"

"I know that together we can rise above the fear – in our country, and around the world. I can't think of a better example than the Olympic athletes, as they gather in Rio with their strength and fearlessness, to remind us how we ALL can come together, with the resolve to be the best we can be. I hope this song can inspire us to heal, unite, and rise together. I am honored that NBC Olympics has chosen to use it as an anthem before and during the Rio Games."
Other Apple Music exclusives include Snoop Dogg's 'Coolaid' album, Drake's 'Views' album, along with the rapper's global hit, 'Hotline Bling.' Also, DVSN — an up-and-coming band signed to Drake's label — and Chance the Rapper's 'Coloring Book' mixtape were exclusively released on the platform.
By releasing artist exclusives it has helped grow Apple Music's subscriber base at a faster rate than its competitors.  Just weeks ago, the service announced hitting 15 million subscribers one year after launch, an average of more than one million users signing up to the service every month.
With 15 million subscribers, (half the amount of Spotify's paying users) Apple Music has been amping up its efforts to keep up with its major rival. The service has been gaining subscribers at an unprecedented rate, so perhaps high-profile exclusives are all it takes for Apple to overtake Spotify.
 (Image by Eva Rinaldi, Creative Commons, Attribution-ShareAlike 2.0 Generic, cc by-sa 2.0)