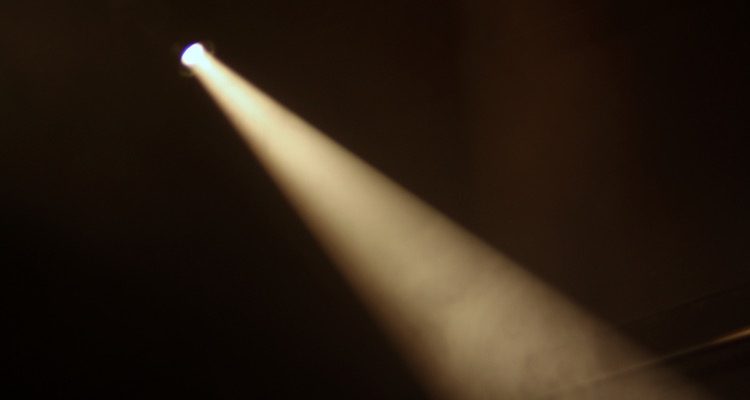 Richard Branson says live concerts have become impersonal, jammed with phones, and 'soulless'.  Here's his solution.
Billionaire Richard Branson, who started Virgin Megastores and Virgin Records, is now setting his sights on changing live concerts.  In a blog post this morning, Branson sharply criticized music shows as being 'soulless,' while lacking that critical intimacy that fans want.  "You know the drill: go to a soulless hall, look into the distance while a band plays on a raised stage, and everyone stands around looking at their phones," Branson blogged.
"The connection between artist and listener was being lost."
Branson thinks concert experiences need to be more intimate, while challenging the notion that everything needs a formal venue and stage.  Enter Sofar, a platform for artists to coordinate and arrange more spontaneous, 'secret' gigs.  Those gigs can happen anywhere, at any time, with anyone playing, hosting, or coordinating.
"Like all the best ideas, Sofar Sounds started life as the solution to a personal problem somebody was facing," Branson wrote.  "Co-founders Rafe Offer, Rocky Start and Dave Alexander were fed up of going to gigs and hearing people talk and play on their phones rather than engage with the artist.  So they began organizing secret, intimate gigs in their living rooms with the simple idea of making every show magical. They quickly discovered that many, many more people wanted the same thing."
Branson reports that Sofar now has a presence in 260 different cities, with gigs popping up everywhere.  And they all happen organically, with hosts, musicians, and fans convening in a decentralized way.  "As I've heard from the many friends and colleagues who have been going to the gigs, every show is different and each city puts its own spin on the distinctive Sofar experience," Branson waxed.
The company itself has been around for a few years, though Branson's involvement could seriously scale things.  Branson didn't disclose his investment level, though we're guessing this isn't a $50,000 angel round.  Sofar, which stands for 'Songs from a Room,' fits into a more spontaneous performance idea that Branson espouses.  "When I started Virgin Records, there were always bands turning up with guitars to play in our shops, as we sat around on beanbags, sharing a smoke and enjoying the music," he relayed.
"As our stores turned into a record label, I had the idea of turning my home into a music hub, where artists could practice, write, record, relax and perform.  This vision turned into The Manor, where everyone from Mike Oldfield to the Rolling Stones, Frank Zappa to Paul McCartney played.  Later, I originally conceived of Necker [Island] as a recording studio and retreat for artists, and we still often have performances everywhere from the beach to the tennis courts."
Sofar isn't the first to think about off-venue, non-traditional performances.  StageIt, for example, is an online platform that allows artists to perform for their fans, from anywhere while collecting realtime donations.  Offline, GigSalad specializes in the totally overlooked gamut of non-traditional gigs, spanning everything from weddings to dinner parties.
Now, Sofar wants to broaden the idea further by targeting traditional, in-venue gigs.  That raises the question of whether fans are truly unhappy with live concerts and festivals, a core premise of Branson's thinking.
Image by Blondinrikard Fröberg, licensed under Creative Commons Attribution 2.0 Generic.