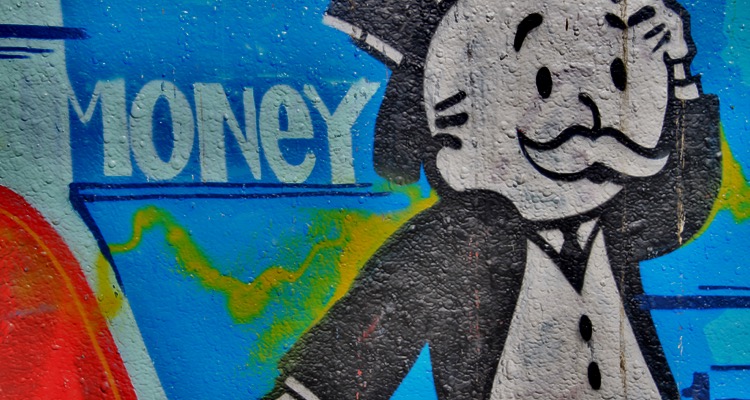 You might want to start working on your Microsoft Groove account (hint: NOW…)
For the past year or so, Digital Music News has been publishing streaming royalty statements shared by artists and labels.  Since the project began, we've published payout details from Spotify, YouTube, SoundCloud, Deezer, Google Play Music, Napster (formerly Rhapsody).  We've even covered defunct services like Rdio.
(And if you have anything to share, email it to us at [email protected], of course we'll protect confidentiality as needed).
Most of these payouts were very low, but several months ago, things started getting strange.  Two services in particular — Tidal and Microsoft's Groove Music — were showing abnormally high payout rates, for reasons we couldn't quite figure out.  One explanation was that these were smaller services with subscription-only plans, thereby raising the money pool, lowering the number of streams, and elevating royalties significantly.
Whatever the reason, smart artists and labels quickly saw an opportunity to game the system a bit.  And, make some serious money in the process.
The first person to tip us off to higher Tidal and Microsoft Groove rates was the head of an indie rap label.  As part of a test of streaming service payouts, which we first reported on back in May, this person unearthed the following rates from Tidal and Microsoft Groove.  Compared to Spotify rates that often hover around half-a-cent (or $0.005) a stream, and oftentimes worse, these were about ten times the payout.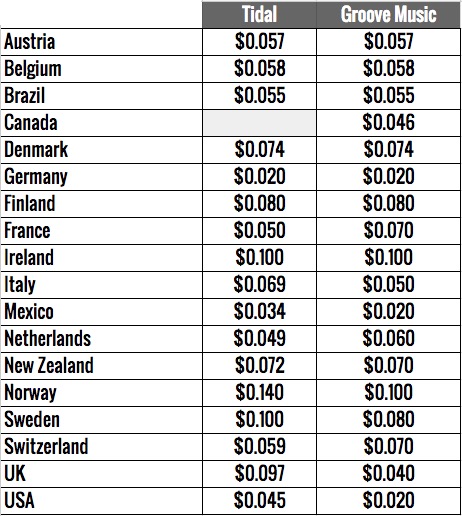 Usually when spikes and abnormalities like this appear, everyone rushes in and kills the party.  But not in this case: instead of these rates normalizing towards low-level Spotify payouts, it appears that payouts on Microsoft's Groove Music are heading even higher.  And not just a little bit higher, multiples higher than before.
That includes payouts of more than

several dollars per single stream

, according to the statements we've reviewed.  Specifically, an average of $4.67 per song played in the statement we reviewed.
(Quick note before going further: Microsoft has changed the name of its streaming music service a few times over the years, and we've seen at least three different names on streaming royalty reports.  That includes Xbox Music, Musiwave Xbox, Zune, and Groove, with other variations included). 
Here's a quick look at some of the payouts that this label is seeing from Groove.  As you can see, these are payouts of several dollars per stream, consistently.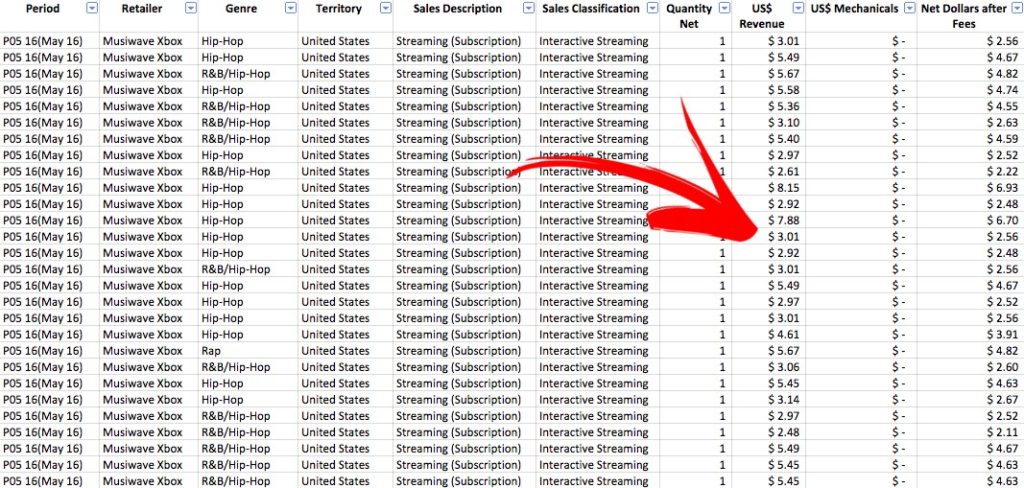 The label itself, as well as roster artists and identifying information like ISRCs, have been scrubbed here.  But we can say that this is an independent r&b and hip-hop label with a substantial number of artists.  This is all distributed through INgrooves (we took the .xls statement and uploaded it into Google Sheets).
Astoundingly, we found the average payout to this label during the month of May was $4.67, per single stream.  The owner of the label was as shocked as we are, with both of us scratching our heads to figure out what's going on.  One theory is that these payouts are coming from a subscription-only group with limited usage of Groove, which would naturally bump up the per-stream payout.
Another equally plausible theory is that Microsoft is simply paying incorrectly.  For example, accounting $4.67 instead of $0.00467 (or, some other variation like $0.0467).
It should be noted that this label head is actively working his music promotionally within the Xbox gaming platform.  That is, partly with the devilish intent to take advantage of these elevated per-stream payouts (we'll have more details on that ahead).
And here's the complete spreadsheet to check out.
More as we know more!
And please share your royalties to [email protected]!  It will greatly help other artists and the industry to get a better sense of what streaming platforms are paying.